Join us for London Cocktail Week
Posted on October 3, 2014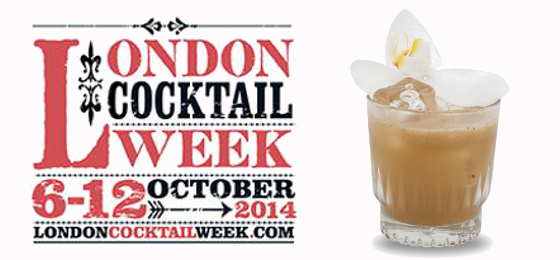 We're excited to tell you that next week, from Monday 6th – Sunday 12th October, aqua spirit will be participating in London Cocktail Week. Currently in its fifth year, this is the UK's biggest drinks festival, focusing on the capital's thriving cocktail culture with special events, tastings and competitions.

Aqua spirit will be one of the top bars around London participating with a specially designed cocktail, available to anyone wearing a pre-bought wristband which are (at the time of writing!) still available for the 'early-bird' price of £10.
Our expert bar team have created the Zacapa White Orchid cocktail, which will be available throughout the week to wristband-wearing guests for just £4. With Ron Zacapa 23 - an award winning premium rum, produced in Guatemala using first-press sugar-cane, white tea and fresh lemon juice, the cocktail is ideal for enjoying in the bar or one one of our rooftop terraces.
If you're visiting be sure to let us know by tweeting to @aqualondon and @LDNCocktailWeek - we'll look forward to seeing you for a White Orchid!