Bouquets for our Floral Menu!
Posted on April 17, 2015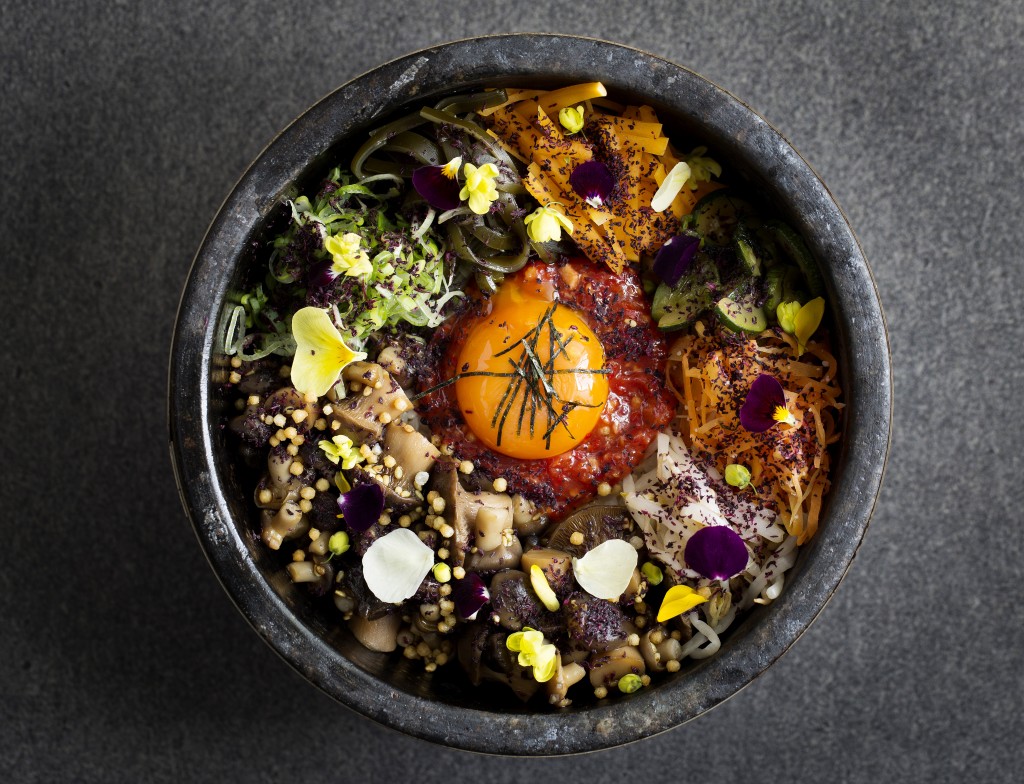 Since it launched a couple of weeks ago, the response from guests and critics alike to the Floral Menu in aqua kyoto has been fantastic – and it's garnered a veritable bouquet of great reviews!
'Spring has officially started' said top lifestyle title About Time magazine, praising the menu's 'fresh, seasonal ingredients, edible flowers and floral flavours' and including the Floral Menu as one of their 'Five Things You Must Eat This Week In London'.
'Head Chef Paul Greening has created elegant dishes that are as delicious as they are eye-catching' said Sheerluxe, who have a great recommendation – 'don't forget to whip out your camera, this is a floral dining experience that you'll definitely want to Instagram.' We couldn't agree more; we love seeing your photos of our food so be sure to tag us, @aqualondon!
NOTED Magazine felt that the romantic nature of flowers made the menu a 'seduction via three courses' and especially liked the 'perfectly moreish prawn maki rolls' which are one of the starters. And finally, It's Rude To Stare noted that the Floral Menu 'innovatively offers a nod to the Chelsea Flower Show' which it does indeed – the menu celebrates both cherry blossom season in Japan in April and the RHS Chelsea Flower Show in May.
While of course we're delighted with these fantastic reviews, the most important opinion of all is yours so we'd love to hear what you think of the Floral Menu - it's available from now until May 30th at lunch and dinner (Friday and Saturday until 7pm only) for £29 per person and you can book your table via the About Us page.