Discover Food & Wine on Regent Street this week
Posted on August 6, 2015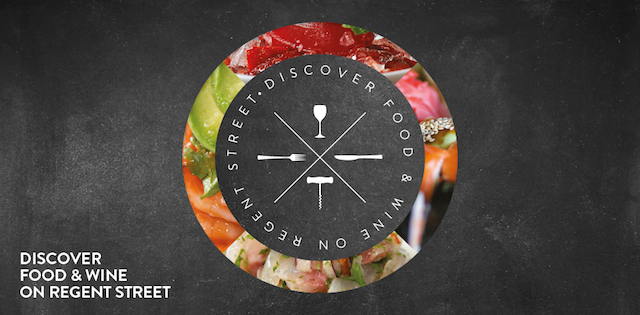 While Regent Street is famous the world over for its fantastic shopping, including flagship stores for some of the biggest names in fashion, it's less well-known that the area the street runs through, bordering Mayfair and Soho, is rich in wonderful restaurants and bars, too.
That's all set to change this week though, as along with dozens of other Regent Street restaurants we take part in Discover Food & Wine On Regent Street, a week-long event offering special menus and tasting events to let people know about the wealth of eating and drinking opportunities the area has to offer.

In aqua kyoto, we're inviting diners to Discover Japan with our Marine Menu, three courses of exquisite Japanese cuisine – choices include omakase sashimi to start and black cod for main – and a Sea Stone Martini cocktail, for £35 per person. In aqua nueva meanwhile, you can Discover Spain with our Menú del Dia, your choice of four small plates of stunning Spanish cuisine for £21.
Discover Japan is available at lunch and dinner until Saturday (time restrictions apply Friday and Saturday) while Discover Spain is offered at lunchtime every day except Sunday. Just book your table via the About Us page and quote 'Discover Food & Wine On Regent Street' when you dine. Happy discovering!