Fish to Dish: salmon bento at aqua kyoto
Posted on July 14, 2016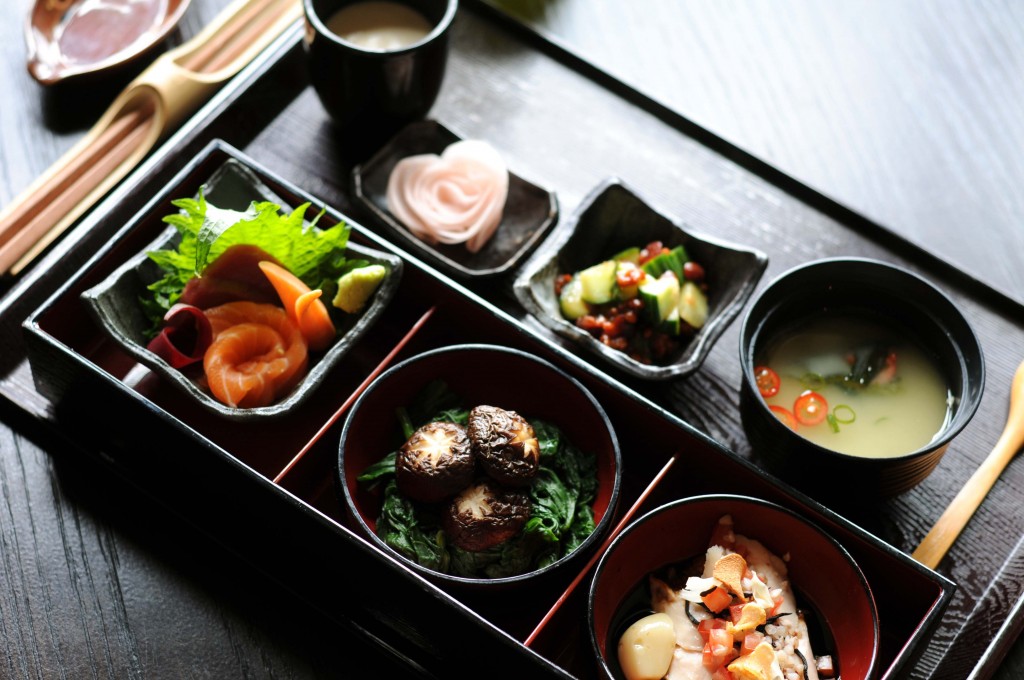 In celebration of Marine Day we thought it would be an ideal time to catch up with the aqua kyoto kitchen and see how they prepare their fish.
Marine Day, also known as Sea Day or Ocean Day, is a national holiday in Japan that marks the importance of the sea and to give thanks for the produce it gives to the Japanese people. As an island country, the Japanese have a respect for the ocean.
Head chef Paul Greening gets fresh delivery of fish everyday, we stopped by the kitchen one morning to see the salmon being prepared for the bento boxes on the lunch menu.

This salmon was 5.5kg, and makes about 25 bento box portions. It is quite a skilled job to fillet a fish, but a necessary one to acquire. This job is always done by a senior chef in the aqua kyoto kitchen, but they do work with demi chefs to train them, and encourage their development. Today it was sous chef Ken's job to prepare the fish.
The first step is to descale the fish, and then to cut the head off. Before this was done Ken sharpened his knife on a wet stone, which is a very traditional way of sharpening knives in Japan. Most of the chefs in the aqua kyoto kitchen have Japanese knives, as the quality of the steel is very high.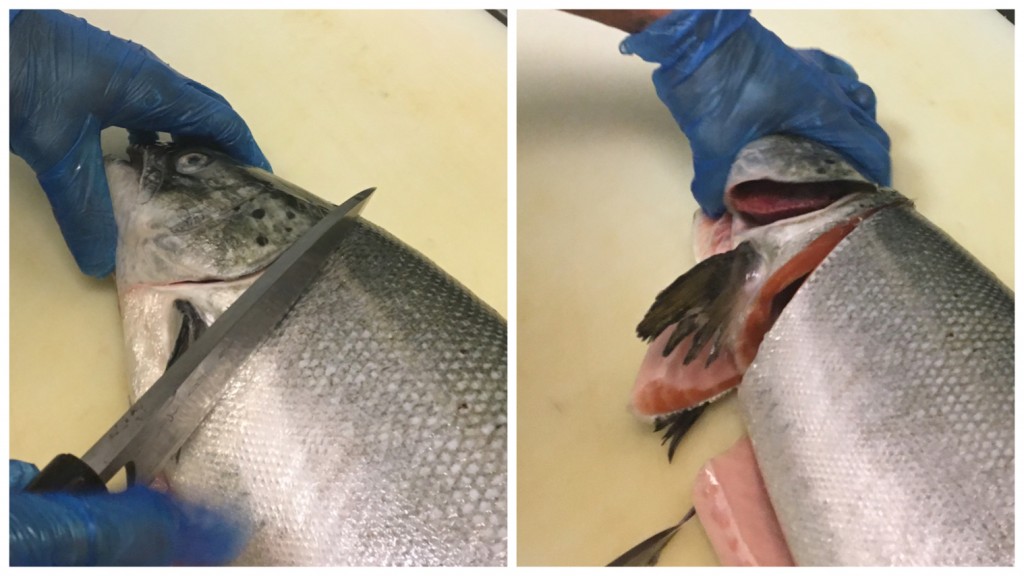 Ken then cuts the fillets, this involves finding the back bone and cutting very close to it.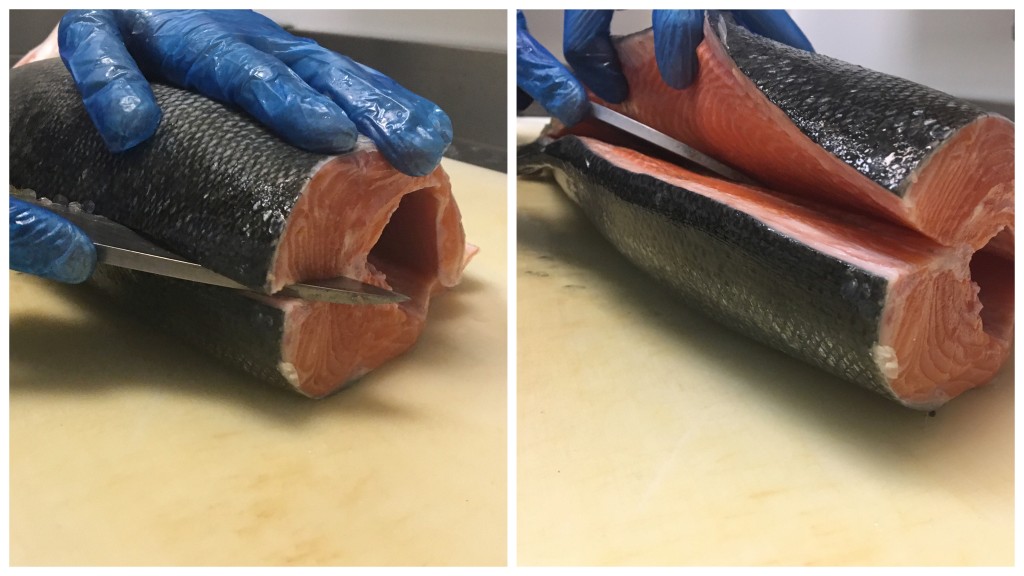 Next is to prepare the fillets by trimming the salmon, the salmon belly is separated to be used by the sushi chef for harumaki sushi. It is important to then carefully debone the fillets with tweezers.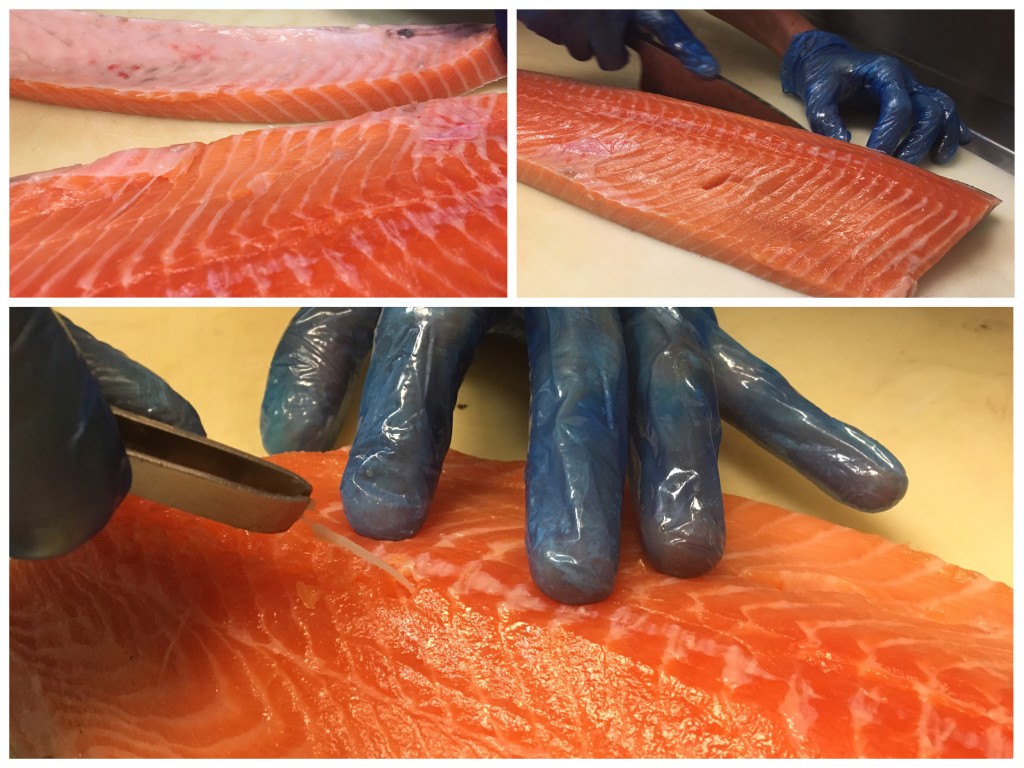 At this point Ken changed knives, from his filleting knife to his general chef knife, and cut the salmon fillets down to the right sized to be cooked for the bento.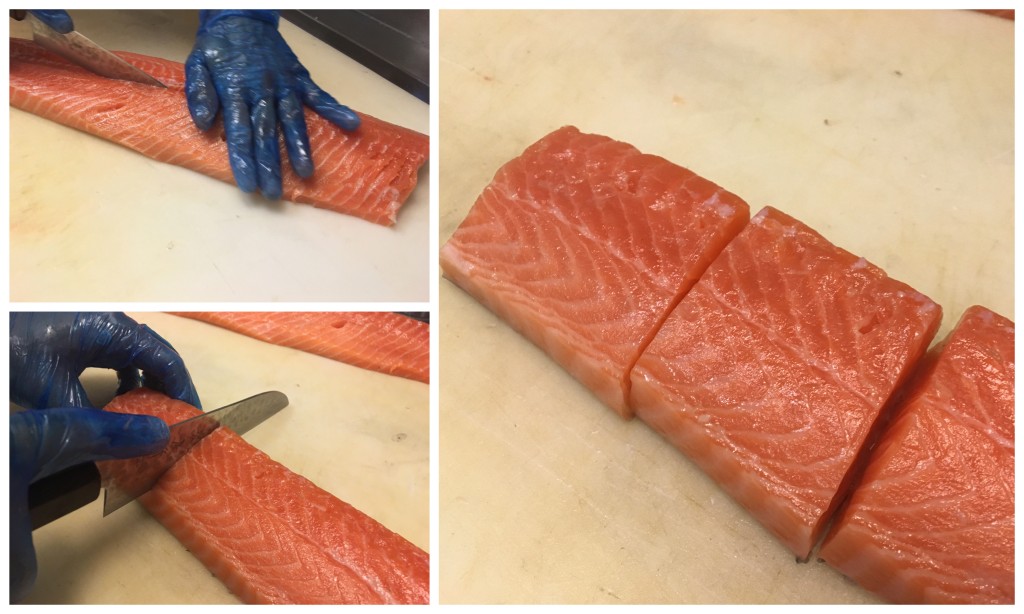 Here are Ken's knives that were used in the process, his filleting knife (on the right) has his family name inscribed on it, with the maker of the knife underneath.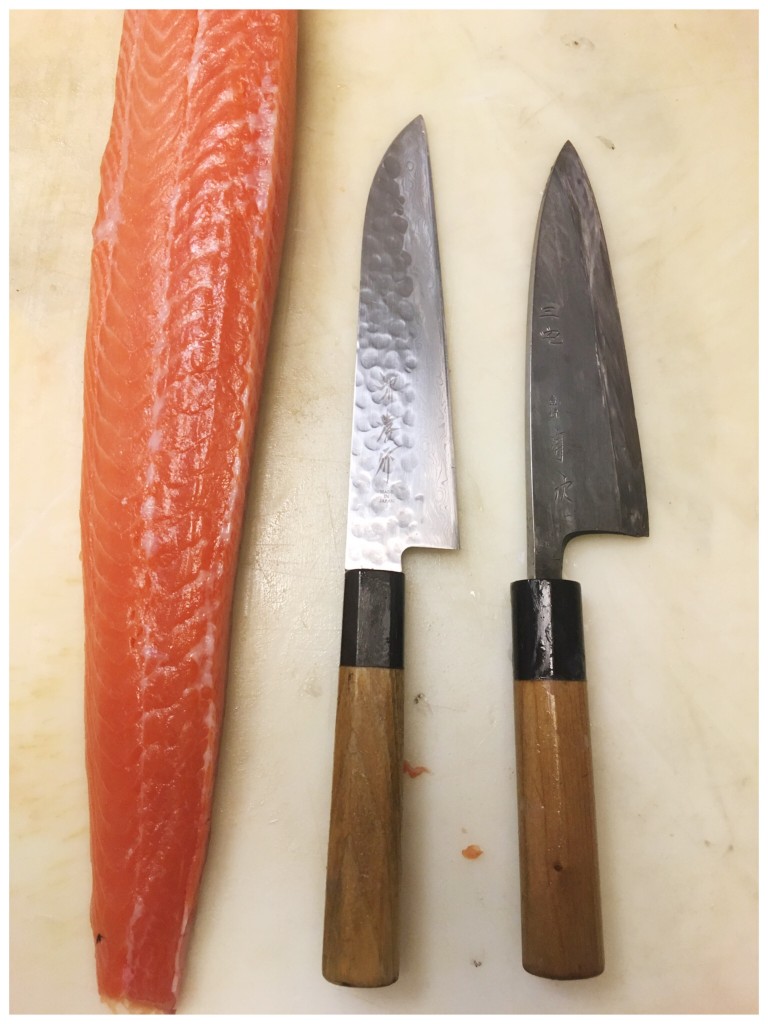 Click here to book an aqua kyoto lunch and try our bento box. Here is the full menu of all our available bento boxes.