Great reviews for #newnueva!
Posted on September 2, 2015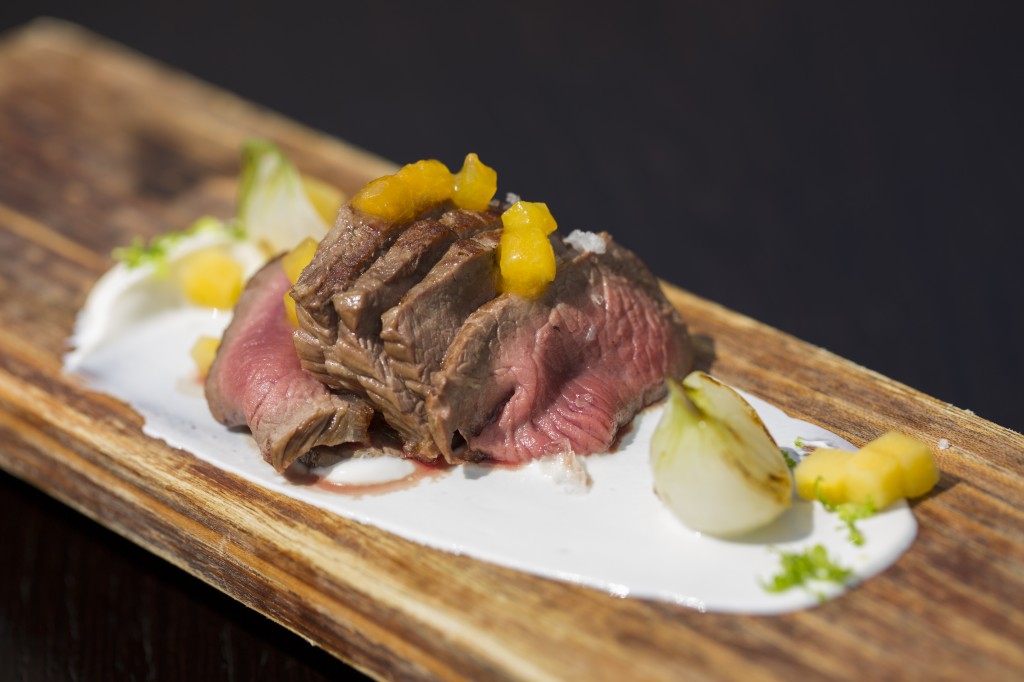 While of course the best compliment is the number of guests coming through the doors (many of them several times!) since we opened the new aqua nueva, it's always gratifying to read great reviews – and there's been a couple of those recently which we're excited to share!

The first was from top food title Foodism, who chose aqua nueva as 'Flavour Of The Week' for their website and newsletter. As well as praising the 'beautiful' room and 'artful' new dishes, Foodism also point out that 'a pre-dinner cocktail is essential', singling out the Catalan Sour as their drink of choice.
Luxury lifestyle and culture site The Glass Magazine meanwhile find 'formidable' head chef Alberto's new menu to be 'a brilliant blend of recognisable Spanish fare and contemporary quirks', particularly enjoying 'beautiful braised lamb loin, served perfectly pink' and the 'addictive' black-ink rice parcels accompanying red mullet fillet with alioli.
We're delighted to read such kind words and hope that you too will have a great experience when you visit the #newnueva. To book a table, please visit the About Us page; for the bar which operates on a walk-in basis please just come on up!