Hanging Gardens of Kyoto
Posted on August 26, 2016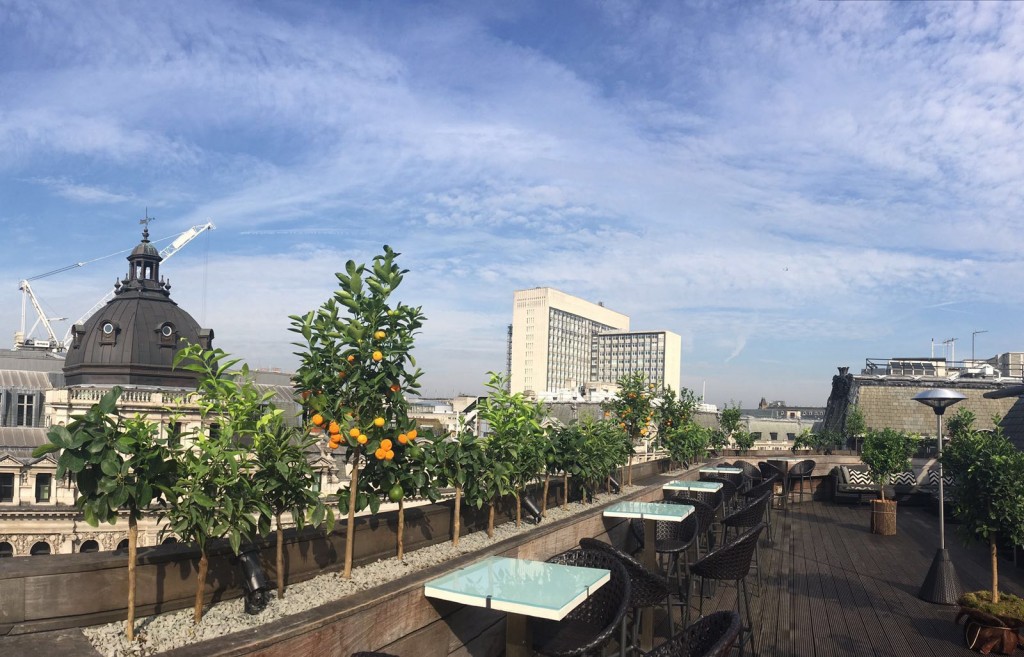 This transitional period from Summer to Autumn is a wonderful time, the weather can still be lovely and the new produce on offer make for exciting menus and cocktail ingredients.
To capture the last of the sunshine, in hope for an Indian summer and also to celebrate this season's change we have launched our Hanging Gardens of Kyoto.
The garden flows through our bar, restaurant and out on to the terrace, and has been created by florists Rebel Rebel, in collaboration with Tanqueray No. TEN. This installation takes inspiration from traditional Japanese gardens and the botanicals of Tanqueray No. TEN, signalling the start of a season celebrating Japanese culture at aqua Kyoto.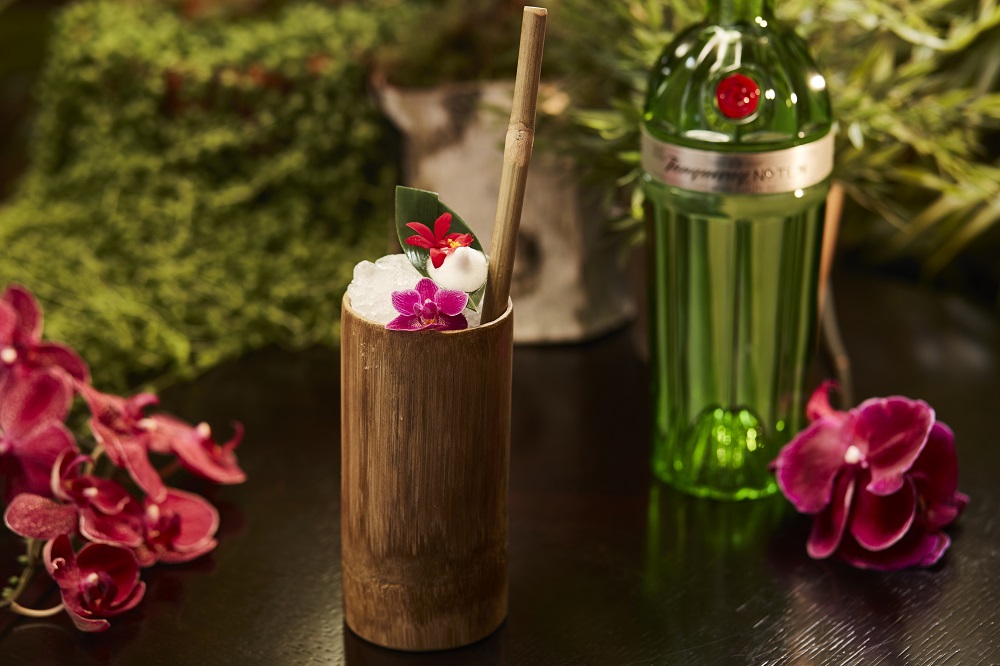 For a refreshing drink try our Orchid Hinode cocktail, this is a long drink with notes of sweetness from cherry liqueur and served with yuzu foam, which is a pre-drink palette-cleanser that highlights the flavours of the Tanqueray No. TEN botanicals.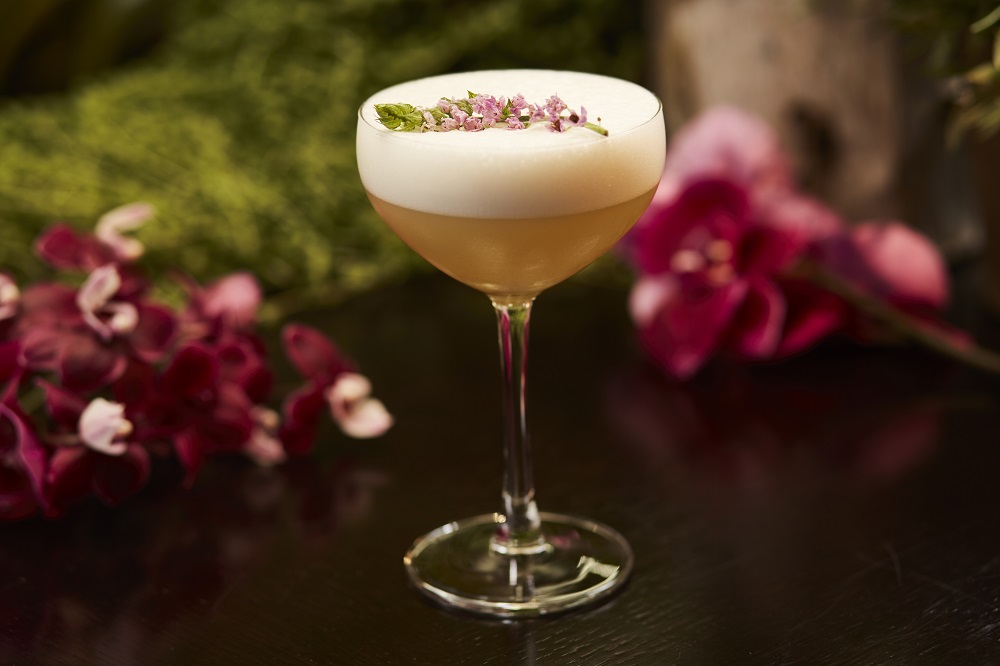 Our lovely Calm Your Senses has home-made camomile liqueur, blended with liquorice tea syrup that emphasise the flavours of Tanqueray No. TEN and is a great night cap.
As is traditional in Japan, the richness of the garden is created through different trees and shrubs, building texture and variety through greenery. Our garden is full of beautiful hanging plants, acers trees, citrus trees, and richly coloured Vanda Rossini orchids. The terrace bar is also adorned with a Japanese garden including a miniature willow, Japanese grasses, and leafy hostas.
We have aimed to create a wonderful retreat in the centre of bustling London.
Click here to book a table for lunch, to enjoy our Hanging Gardens of Kyoto, our bar is open from 3pm every day.