Making Mondays mouth-watering – aqua kyoto Dish Of The Week
Posted on April 2, 2014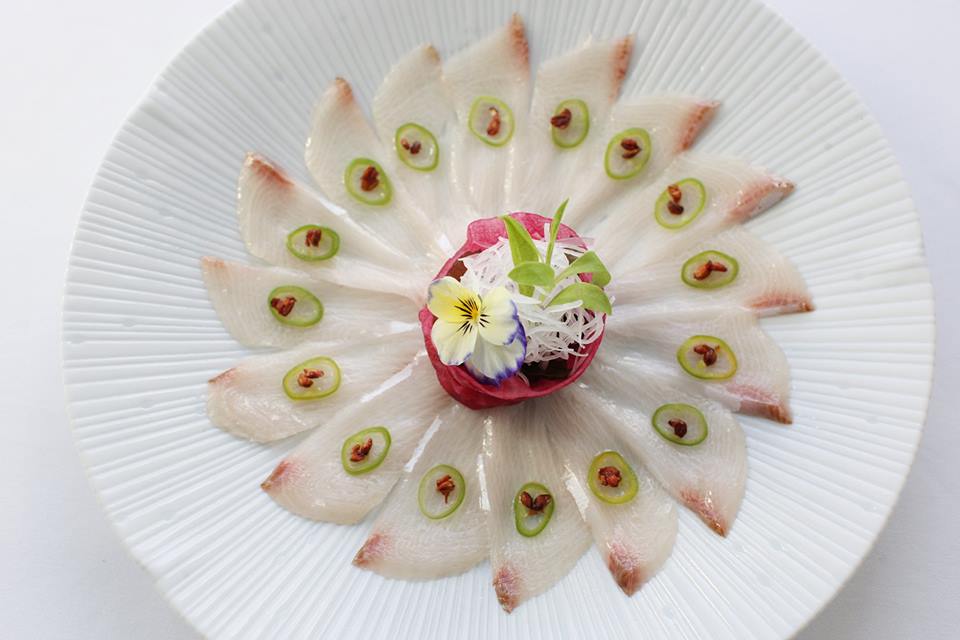 If you follow us on Facebook, you'll already have noticed that every Monday for the past five weeks, we've been featuring one of Paul Greening's sensational signature dishes as the aqua kyoto Dish Of The Week.
So far in the series we've featured Hoji cha-braised octopus salad, Paul's super-colourful Soya braised beetroot salad, wild Japanese herbs and hand-made tofu, the stunning Japanese Forest floor dessert, star sashimi plate Hamachi with moro miso and chilli and one the most popular large plates, Miso braised suckling pork with unagi and jade oil.

Each post is accompanied by a beautiful professionally-shot image of each dish that we hope will whet your appetite to try it! There are still four more weeks of the series to run, during which we'll be showcasing dishes from our sushi, sashimi and salad sections.
We hope that by the the end of the series our Facebook followers will not only have gained a good impression of how exciting Paul Greening's modern Japanese cuisine is, but also have made them want to try it for themselves! To make sure that you get to enjoy the rest of the Dish Of The Week series, as well as other updates, please like our Facebook page.
Have you tried any of aqua kyoto's dishes of the week? And if not, which would you most like to? Let us know in the Comments!