Marine Menu marks Japan's newest national day
Posted on June 26, 2015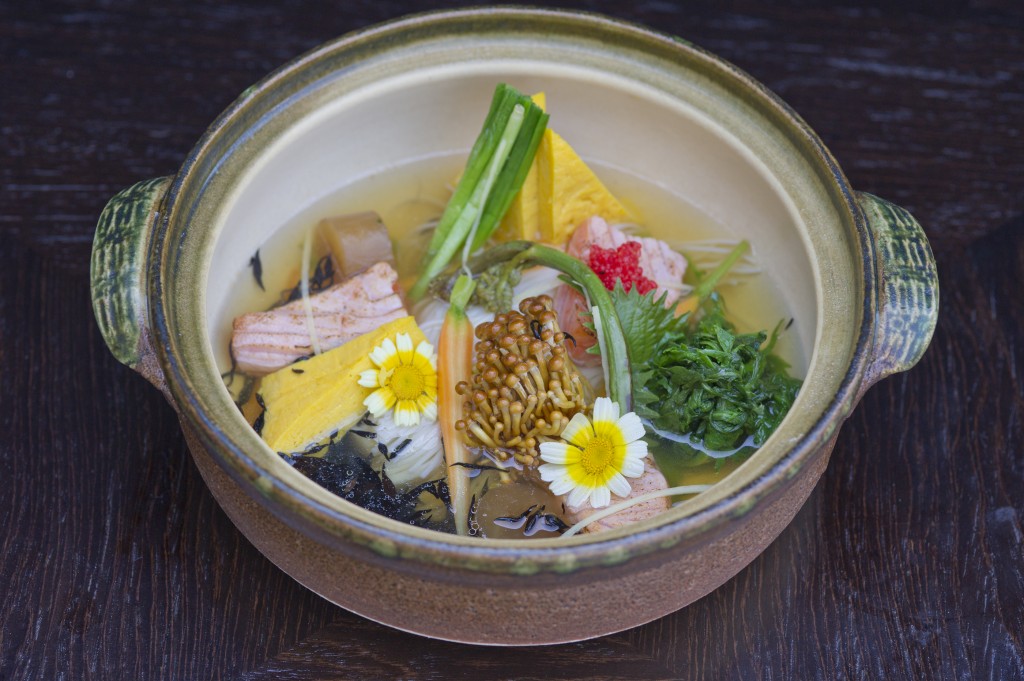 Marine Day, also known as Ocean Day, is Japan's newest national holiday, celebrated since 1996 and falling this year on July 20th. Marine Day is an opportunity to consider the importance of the ocean and its bounty to Japan as an island nation.
To celebrate, aqua kyoto head chef Paul Greening has created an innovative Marine Menu using flavours from the sea and sustainable fish, complemented by a Sea Stone Martini cocktail specially created by bar manager Luca Missaglia. Even the vegetarian options and dessert include marine ingredients such as sea vegetables and kombu, a type of seaweed.
Starters include Omakase (chef's selection) sashimi, Sea vegetables salad and Unagi (eel) and crab rolls wrapped in kombu, while for main course guests can choose from Black cod with yuzu curd and kombu caviar, Salmon sukiyaki somen noodles or Sea vegetable gohan. Dessert is a complex, delicious Black sesame and salted kombu chocolate fondant.
Priced at £35 per person the Marine Menu is available from Monday 8th June – Saturday 28th August 2015, at lunch from Monday-Saturday, dinner Monday-Thursday and pre-theatre (5.30pm-7pm) Friday and Saturday. To book online, just visit the About Us page.