Meet The Team – Nico Peratinos
Posted on May 13, 2016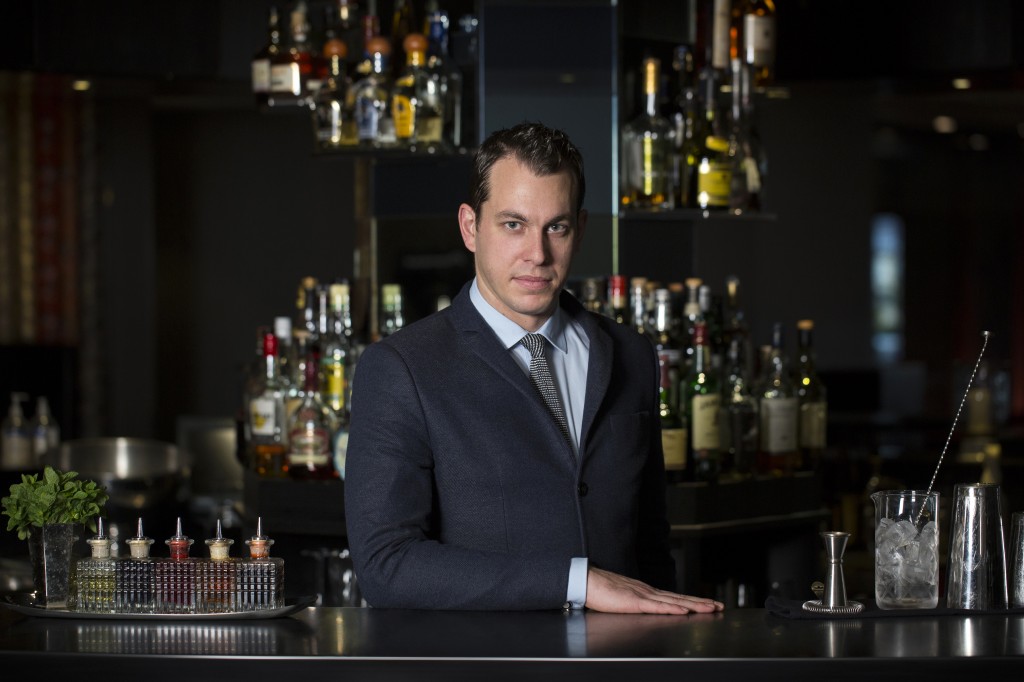 In the latest of our Meet The Team features, we catch up over a cocktail with Nicholas (Nico) Peratinos, bars manager for aqua London.
Hi Nico! Tell us a little about your role at aqua London, and what it involves?
I am currently the Bars manager at Aqua London, meaning I'm responsible for all the bars, so aqua spirit, aqua nueva and both the Kyoto and nueva terraces. My role involves creating cocktail menus and bespoke cocktails for events, and running the operation from rota planning to financial forecasting.
How did you first get into hospitality? Have you always worked in this industry?
I could say I have been in hospitality since I was a child, because my parents owned a couple of restaurants on the island of Corfu in Greece. I never thought I would make it my career but it happened and I am really glad about it. People often see hospitality as something to fill the time until they find what they really want to do, but I think they're wrong there because hospitality can open so many doors for you. I really enjoy what I do because there are so many different aspects to the job.
What advice would you give someone wanting to work in this industry?
Always work hard for yourself and do not look at what the person next to you is doing.
Hard work always pays off but patience is required.
What's the most exciting or enjoyable aspect of your job? And what's the most challenging?
The most exciting aspect is that every day is different and you come in to work without knowing how it will go. I really enjoy what I do because there are so many different aspects to the job. The most challenging is that there are so many "moving parts" and great focus is needed to be able to keep them all moving in sync!
It's our round – what are you having?
I usually go for Daiquiris – such a simple drink yet so good. Although at the moment I really enjoy Negronis.
Who are your inspirations in the bar and cocktail world?
My main source of inspiration is my colleague and friend Luca Missaglia, bars manager for aqua shard. He's taught me most things I know about cocktails since we've been working together for the last four years. What started as a very good working relationship has turned into a very strong friendship!
Which classic cocktail do you wish you had invented?
The Brandy Crusta. It's a very delicate drink with really good presentation; the glass is rimmed with sugar, a whole lemon peel is fitted inside the rim then the glass is left in the freezer so that the peel sticks to the sugar. Then you just sip through the peel!
Finally, can you give us a tip for making great cocktails at home? Any secret tricks you can tell us?
Yes – relax! There really is no wrong way to making cocktails at home; that's the beauty of it. Use whatever utensils and glasses you have and don't worry about making it look perfect like in a bar. Even though I have tools at home I often still go the homemade route; open your drinks cabinet and spice cupboard and just play around!