NFL on Regent Street – and at aqua!
Posted on October 14, 2014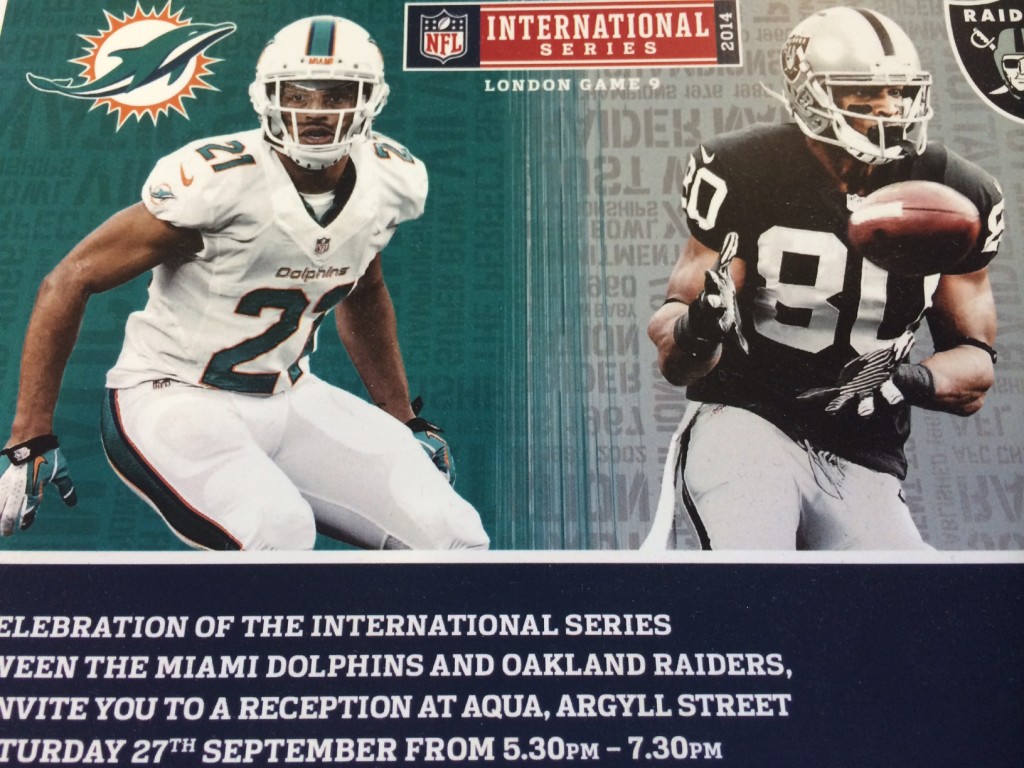 We had to keep it secret at the time, but we were very excited recently to host the players and management of two of America's most revered football teams, the Miami Dolphins and Oakland Raiders, on the eve of their NFL game at Wembley Stadium.

On Sunday 27th September, the hugely popular NFL on Regent Street event returned to London, seeing the street closed to traffic from Oxford Circus to Piccadilly Circus and turned into a giant day-long NFL fan event – with 600,000 people turning out to cheer on the teams!
Little did they know that that evening, the teams who would face each other on the famous pitch of Wembley the following day were putting aside their professional rivalry to celebrate bringing NFL to London, and toast each other at a very friendly party. The playing field wasn't quite so level the next day though, as the Dolphins routed the Raiders 38-14!
If you'd like to find out more about holding a private party at aqua kyoto or aqua nueva, or even taking over the whole venue, please contact our dedicated events team at events@aqua-london.com