Saluting the sun – our yoga lunch experience!
Posted on August 15, 2014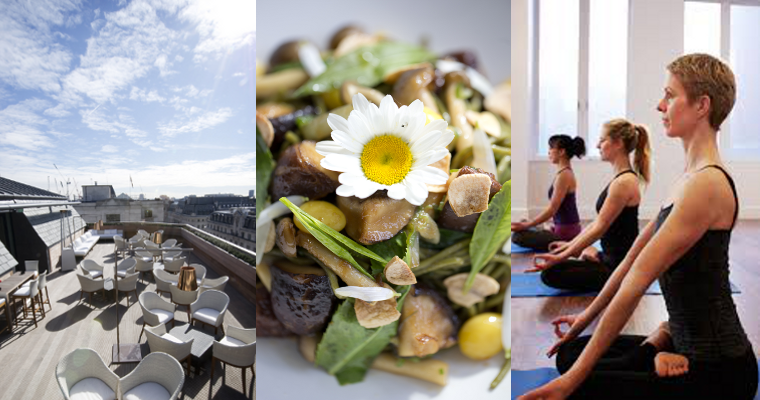 We're determined to make the most of the fantastically warm summer we're having so we've teamed up with Yotopia yoga studio to offer you a unique rooftop yoga class and lunch on Saturday 30th August!

State of the art yoga studio Yotopia, based in Covent Garden, has some of the best teachers in the business and we're thrilled to be welcoming Emily Clare Hill to lead a super creative flow class, intelligently designed to work through the body, on our rooftop terrace from 10.30am to 12 noon.
The package then includes our popular three-course Vitamin D lunch with a sunshine cocktail between 12 – 1pm. With healthy dishes such as Vitamin D sashimi of mackerel, tuna and salmon with ikura or Green tea noodles with shitake mushrooms and vitamin D teriyaki sauce, your weekend is sure to get off to the right, bright start!
Places are £39 per person and very limited so book now!.