Spotlight on: olive oil
Posted on September 16, 2016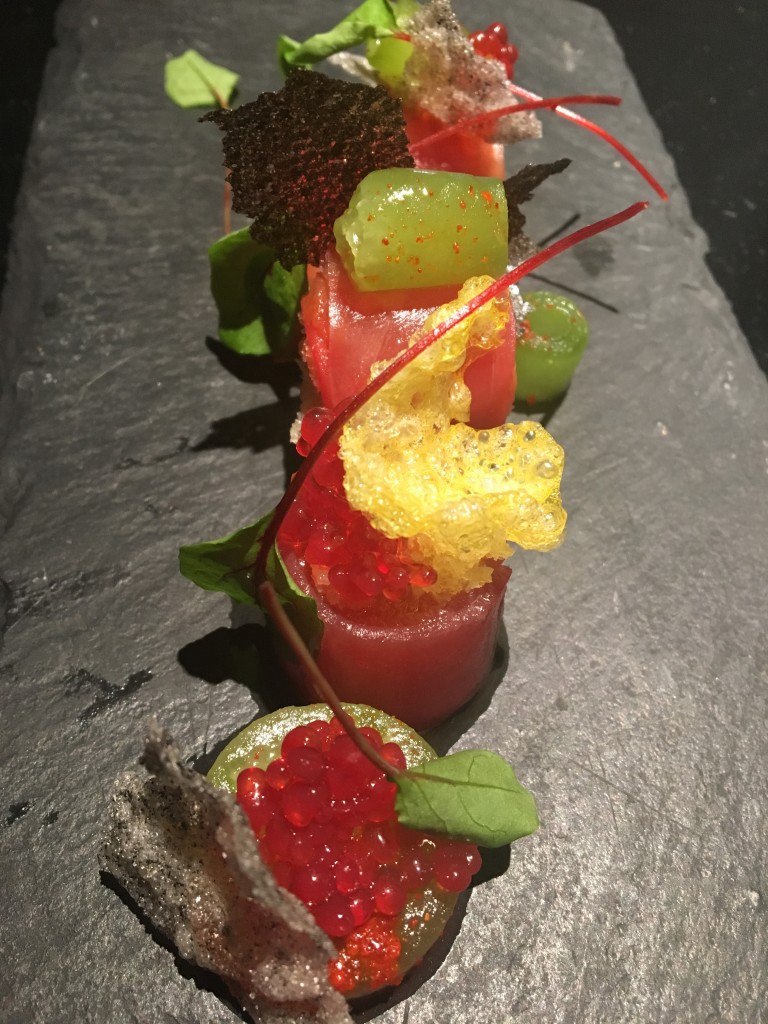 Olive oil has become such a standard part of many kitchens in the UK, but there is still a lot to learn about this ingredient!
Head Chef Yahir chooses his olive oil quite carefully, and for a new autumn dish he's chosen a particular one to bring out autumnal flavours.
In Spain there are more than 200 olive varieties but not all of them are used in the production of olive oil. In fact, Spain has the most variations of olive oil that any other country in the world. The olive oils in Spain use the same classification system as wines – it's that important to the Spanish! Denominacion de Origen is the term, and this systems regulates the quality and identifies the geographical, and therefore flavour profile, of the oil.
Harvests take place in winter, between November and March. Depending on when they have picked the olives will depend on the aroma, colour and flavour of the oil. Five kilos of olives produces one litre of oil. The most popular olives are Picudo, Hojiblanco and Picual. Andalucía, more specific in Jaen, accounts for about 70 % of the production and harvest, with Catalonia and Navarra being other important regions.
In aqua nueva we use Spanish olive oil and Head Chef Yahir's favourites varieties are Arbequina and Picual. New on the menu is a tuna dish, served with confit tomatoes, cucumber and bread crumbs with Arbequina olive oil. Yahir has chosen to use Arbequina, named after the Spanish town Arbeca, where the olives were originally grown, because it has fruity notes that work with the tomatoes, which are currently in season.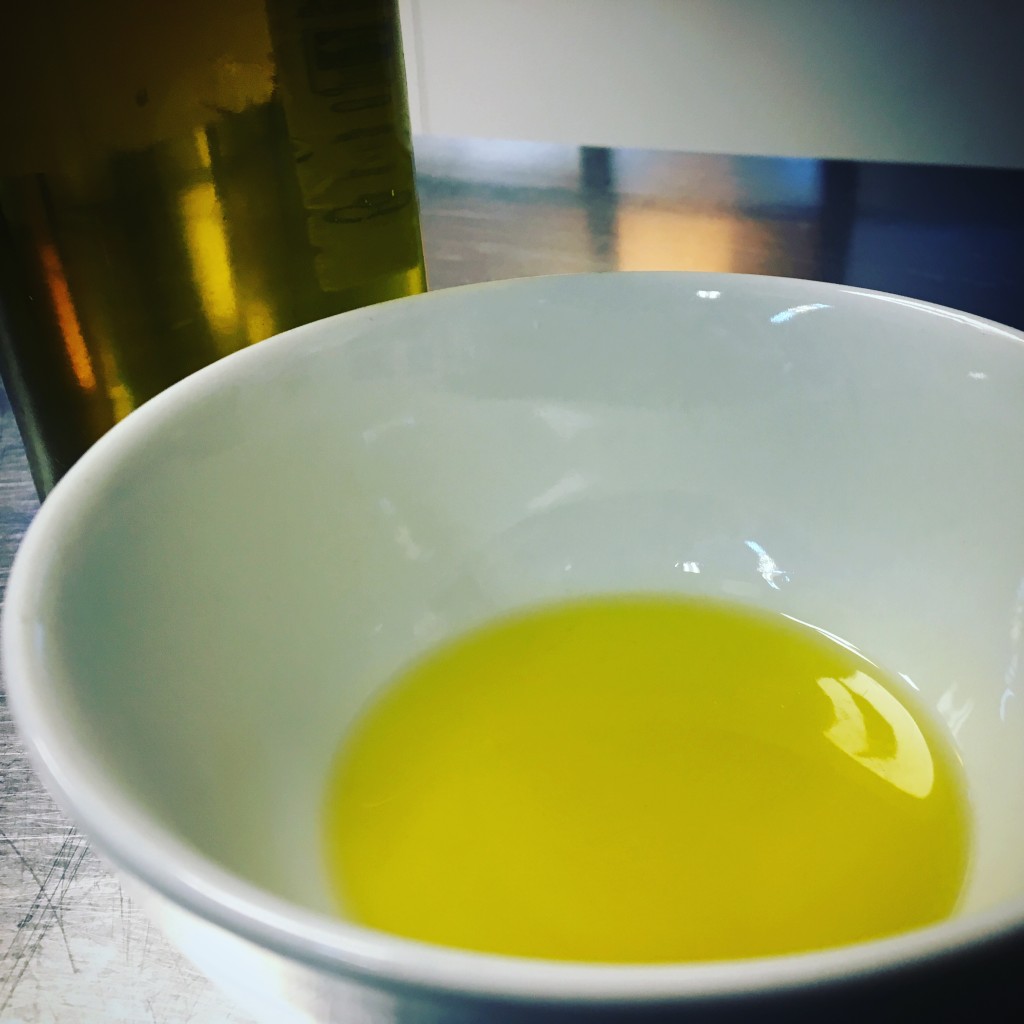 Yahir gave us a break down of the olive oil flavour profiles, and some olive oil tips!
Arbequina - From Catalonia, its characteristics are an intense aroma, that is very fruity (banana, apple, almond, tomato ). It can also be a bit nutty and sweet, with a touch of bitter as the final note. Perfect for Gazpachos or tomato bread.
Picual -  A lighter aroma, quite grassy. It can taste spicy, is less bitter that Arbequnia and reminds Yahir of artichokes. Perfect for dressings or just with some good bread and sea salt.
Hojiblanca – This is the one Yahir uses the most for cooking. It is balanced and light. Great for aliolis as you can blend it with some grape seed oil and it won't overpower the aroma of  young garlic, like we use in aqua nueva.
To taste – Yahir recommends to taste the oils at around 18 – 24 Celsius (room temperature) to really appreciate the flavours and aromas. There are three ways to describe the olive oil flavour profile. Fruity, which is a sensation felt on the nose and tongue. Bitter, which is the finishing notes of an olive oil, and isn't a negative attribute. Finally, pungent, this a feeling at the back of your throat after swallowing, and it can give a sensation of hot peppers.
Storage – Olive oil is best stored in a dark room so all the organoleptic properties of the oil remain intact.
How to use – Olive oil is great for frying as it doesn't burnt as easily as seeds oils, and is great as dressing and drizzled over ripe tomatoes on freshly baked bread – just add salt!