Sunday Fitness Brunch
Posted on June 24, 2016
Coinciding with the Summer Street's Health & Lifestyle week celebrations,  from July 10th to August 7th, aqua nueva will be joining forces with a range of incredible guest trainers for our Fitness Brunch Series.  See below for class details.
Tickets are £39 for a class followed by a choice of four dishes from our signature Sombremesa brunch menu and a glass of cava. You will also be able to enjoy a private view of a luxe sportswear brand including Every Second Counts or Tiny Fish.
There are limited spaces available in each class so book early to avoid disappointment. Changing facilities are limited so it is recommended to arrive wearing your sports wear.
Triyoga: Sunday 10th July 2016
11AM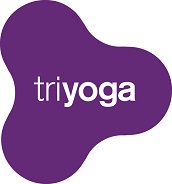 Stretch out, relax and start your day with an hour of yoga in the great outdoors, with classes taught by London's leading teachers from Triyoga. Classes are for all levels and mats are supplied.
Heartcore Barre: Sunday 17th July 2016
11AM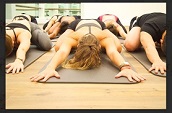 Heartcore Barre offers a perfect mix of stretching and toning to help you sculpt the ballet body you're after, all atop our roof terrace.  Classes are for all levels and mats are supplied.
Cardio & dance: Sunday 24th July 2016
11AM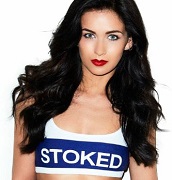 Your hour with fitness instructor Stephanie Lindt will be a vibrant mix blending intense fitness training with the fun sassy elements of dance. The class includes cardio intervals, resistance bands to tone, chisel and sculpt. Fitness exercises based on the technique of yoga and Pilates but with a twist of cardio to get your heart rate up. Finishing off with a short dance routine to get your brains going and bodies moving.  Classes are for all levels and mats are supplied.   your sports wear.
Stretch and Strengthen: Sunday 31st July 2016
11AM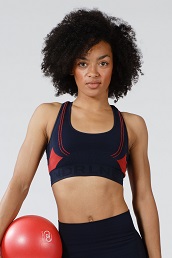 Stretch and Strengthen is a challenging whole body workout lead by personal trainer, fitness model, and mother Adrienne. A combination of exercises that will strengthen the core, improve posture and tone the body from head to toe. Our bodies love to move! Stretching is incredibly good for both the body and mind.  Classes are for all levels and mats are supplied.
Pilates: Sunday 7th August 2016
11AM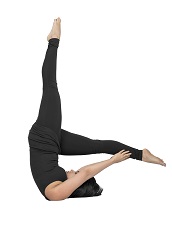 Mixed level dynamic mat Pilates with Safiah Durrah is an hour-long full body experience class sure to challenge your core strength, using breath to flow through each exercise while at the same time keeping the awareness of the alignment the body. You will be stretching and strengthening the whole body to improve balance, muscle-strength, flexibility and posture.  Classes are for all levels and mats are supplied.