Terraces FAQ – the down-low on the high-up
Posted on March 13, 2014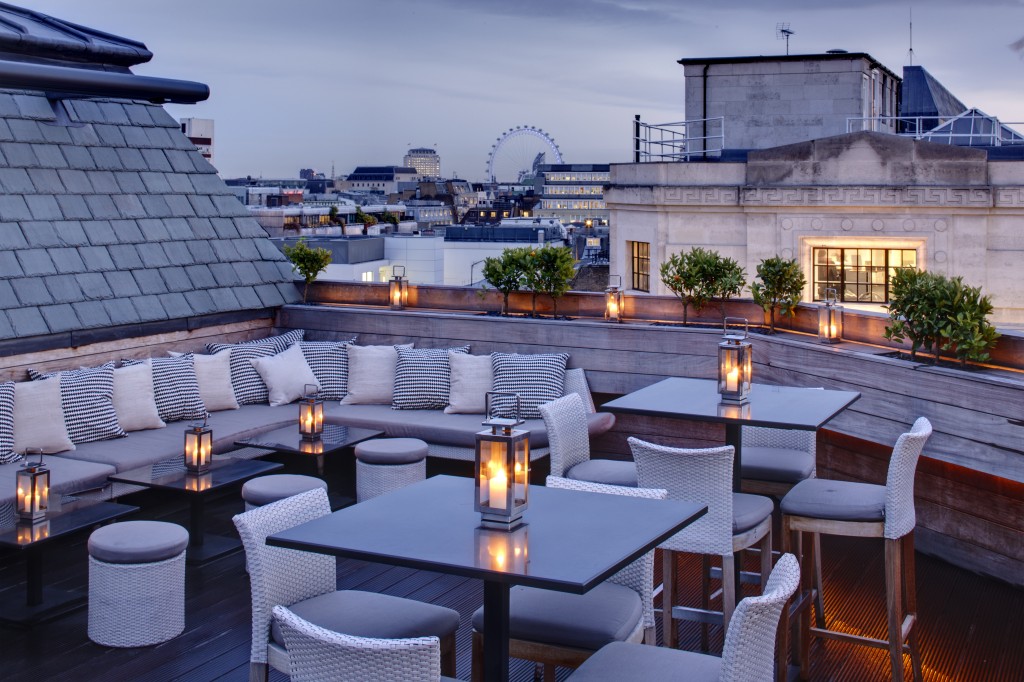 Spring is here and with the arrival of the sunshine, we've thrown open the doors to our three stunning terraces. For the time being you'll need to order your drinks in aqua spirit or aqua nueva bars and take them outside, but from about mid-April we'll be offering the full terraces experience. With that in mind, we thought it would be helpful to answer a few of your most Frequently Asked Questions…

Where are the terraces? There are three terraces: one accessed through aqua kyoto, one through aqua nueva, and one at the very back of aqua nueva past the private dining room.
Do you take bookings for the terraces? No, to ensure that access to the terraces is available to as many guests as possible the terraces, like the bars inside, operate on a walk-in basis only. You may need to wait to get access to to the terraces at busy times, but we always try to keep this to a minimum.
Can I get guest-list/VIP access for the terraces? No, everyone's a VIP to us so as above, it's first-come, first-served.
Is food available on the terraces? We do! Lunch is available on the kyoto and nueva main terraces from 12-3pm Monday-Saturday (as ever, weather permitting) and then in kyoto a menu of otsumami - Japanese bar snacks – is available from 3pm-6pm. Food isn't available in the evenings – we'd suggest making an early dinner in aqua nueva or aqua kyoto a part of your evening before heading out onto the terraces!
Are the same drinks available inside as out? Yes indeed! Our full cocktail and spirits list, along with beers and wine by the glass, is available when the bars on the terrace are open. And when they're not, you can just order inside as usual.
What's the dress-code for the terraces? The same as for the restaurants, smart casual please – we know that our guests are a style-conscious lot and we love seeing you in your finery. We do know that in warmer weather it's tempting (and practical) to dress down, but we like to keep the terraces feeling special and appreciate your help in achieving this!
What times are the terraces open? Weather-permitting, from open 'til close! We open at 12 noon and close around midnight depending on the day of the week (please see the About Us page for details). It's also worth following us on Twitter as we announce on there when the terraces are open  - keep an eye on the hashtag #terraceweather!
We really look forward to seeing you out on the terraces in the sunshine this year. If you've any more questions, please ask us in the Comments!