The art of cooking in Japan
Posted on December 7, 2016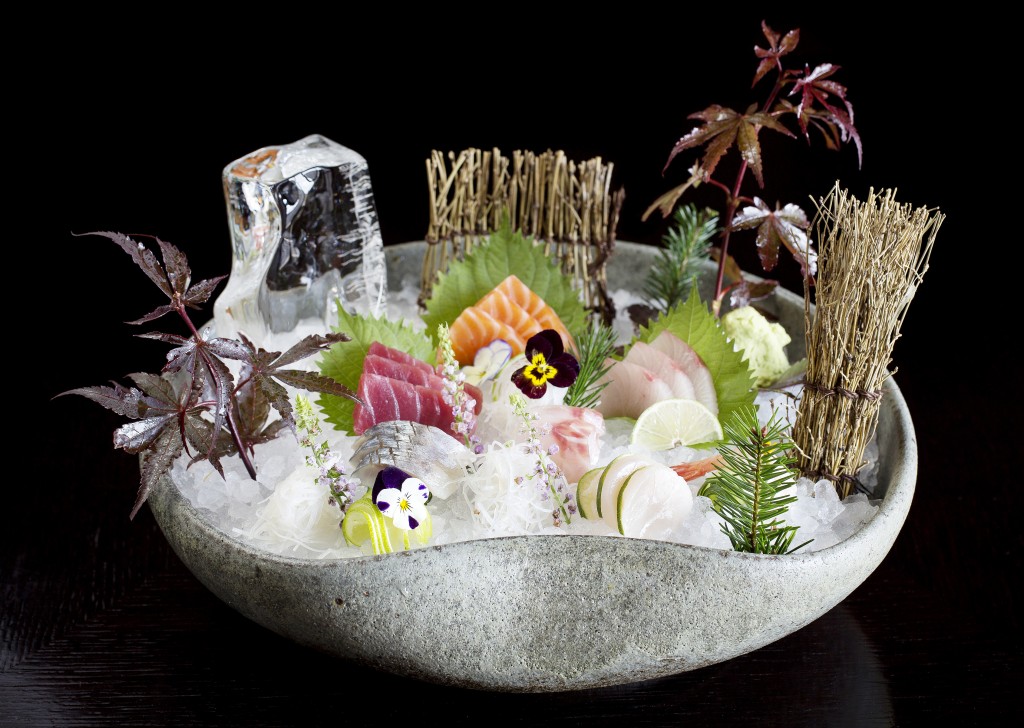 On our Autumn menu at aqua kyoto we have an 'Omakase' selection of sashimi available as a starter. For this Executive chef Paul Greening puts together a selection of the best fish available, on that day.
Because of the revered nature of chefs in Japan 'omakase' dining is very popular. The term literally means "respectfully leaving another to decide what is best". The guest entrusts the chef to serve them the best selection of dishes they have available that day. This style of dining is seen as a chef showcasing their skills and has been likened to an artistic performance.
The term for chef in Japan is itamae, which means "in front of the board". Itamae are considered master craftsmen, and the training is based on an apprenticeship style of learning. Usually it takes five-years before the trainee is 'moved up' to the preparation of the sushi rice, at this point they are called a wakiita "near the cutting board".
After a number of years in this position the trainee is able to be 'in front of the chopping board' and is awarded the itamae title, it can take over a decade to become an itamae.
It is from this very dedicated style of learning that traditions such as omakase, where complete trust is given to the chefs, are born. Omakase style eating is usually based on sushi and sashimi, and guests dine in front of the chefs, at a counter.
For something slightly different, why not dine at our sushi bar where you can sit and watch the Itamae (sushi chef) working and entrust him to select the best fish for you.
Click here to book a table.