The Tokyo banana dessert at aqua kyoto
Posted on March 31, 2017
Over the years, the Tokyo banana has achieved cult status across Japan's capital. The Japanese confectionery can be found all over the city from artisanal shops to the airports. Aqua kyoto's Executive Chef Paul Greening has created his own unique take on the famed Tokyo banana to encapsulate the essence of the city's most beloved sweet.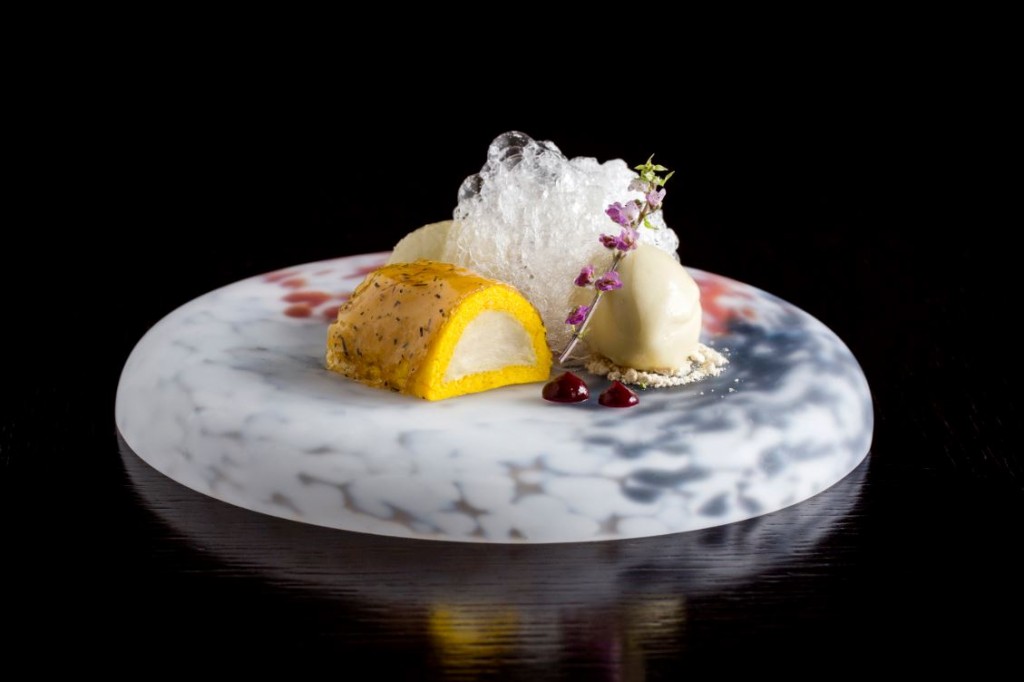 High in vitamin E and almost entirely sugar-free, the Tokyo banana is made up of a moist, soft sponge and roast banana curd filling. The thin outer layer combines caramel flavoured soya and mixes in seaweed. It is served with a hanaho yuzu banana sorbet, roasted kinako powder and plum wine bubbles. Also, don't forget to eat the Japanese hanaho flower cluster, it's entirely edible and delicious too!
The Tokyo banana is now available on our dessert menu. Click here to make a restaurant booking for lunch or dinner. Dining with us soon? Don't forget to share your photos with us by using the hashtag #aquakyoto on Instagram or Twitter.