What are soba noodles?
Posted on December 14, 2016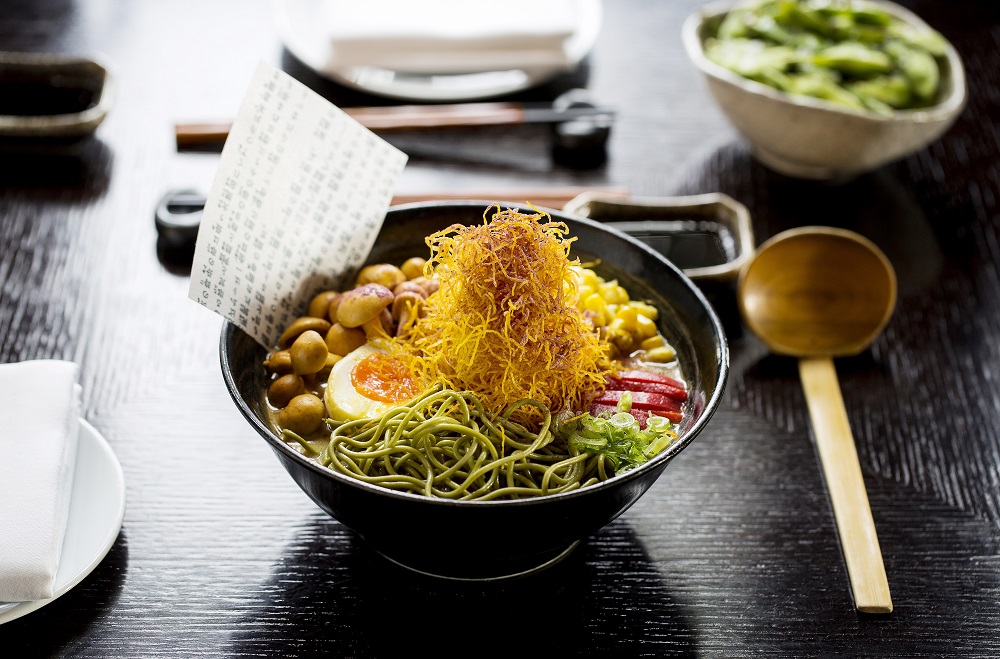 At aqua kyoto we have launched new dishes on our lunch menu – three soba noodle bowls. Here is a quick guide on what soba noodles are, and why they are the perfect winter warmer!
Firstly, 'soba' is buckwheat in Japanese!
A brief history
Originating from Tokyo, Soba noodles have been around since the Edo period (1603 – 1868).
They were introduced as a way to combat a vitamin B deficiency. Tokyo had a wealthier population than the rest of Japan, and therefore were eating mainly white rice, which lacked vitamin B.
Buckwheat can be grown all year round, and harvested several times a year, which means that soba noddle dishes are often reflective of the season.
Soba noodles are served hot for winter and cold for summer, and served in a number of different broths and with various toppings.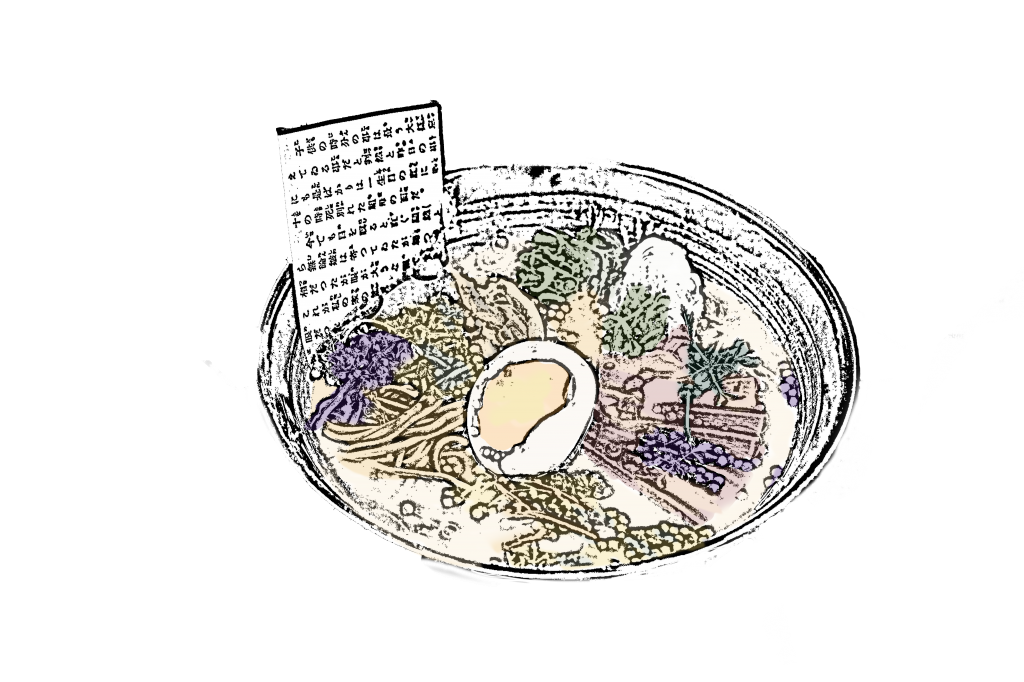 Soba noodles are a quick, healthy meal
These noodles are often served at Japanese bus and train stations as a speedy, healthy and filling meal.
Buckwheat is low in gluten and contains all eight essential amino acids.
SLURP SLURP SLURP! Slurping your noodles is traditionally acceptable.  It enhances the flavour & cools down the soup.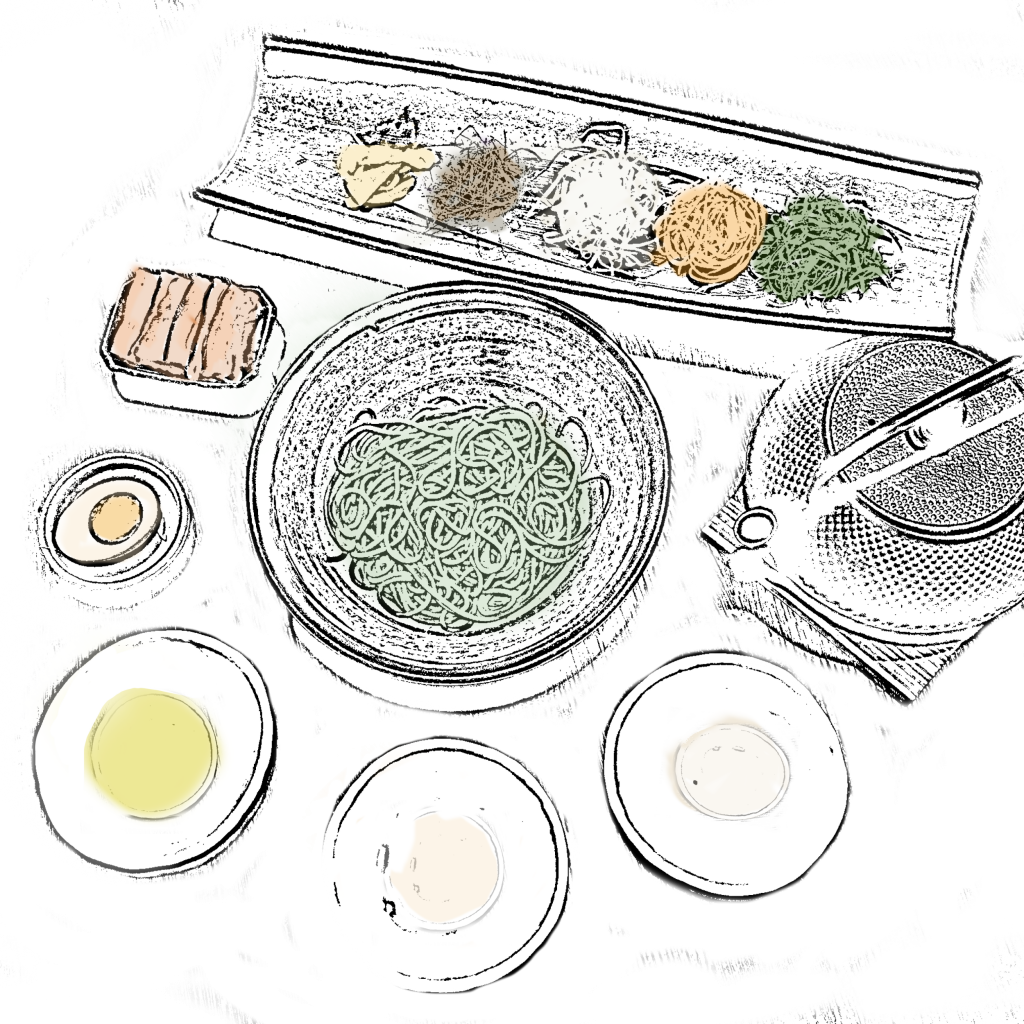 The aqua twist? #KyotoSobaBowls
It took Executive Chef Paul Greening three months to develop the 100% high-grade buckwheat recipe with optimum alkaline percentage and noodle consistency.
Fresh and flavourful
Paul and his team make the noodles from scratch each week using sweet potato and green tea buckwheat flour.
Which soba bowl to choose?
There are three options and all are served with edamame & pickles.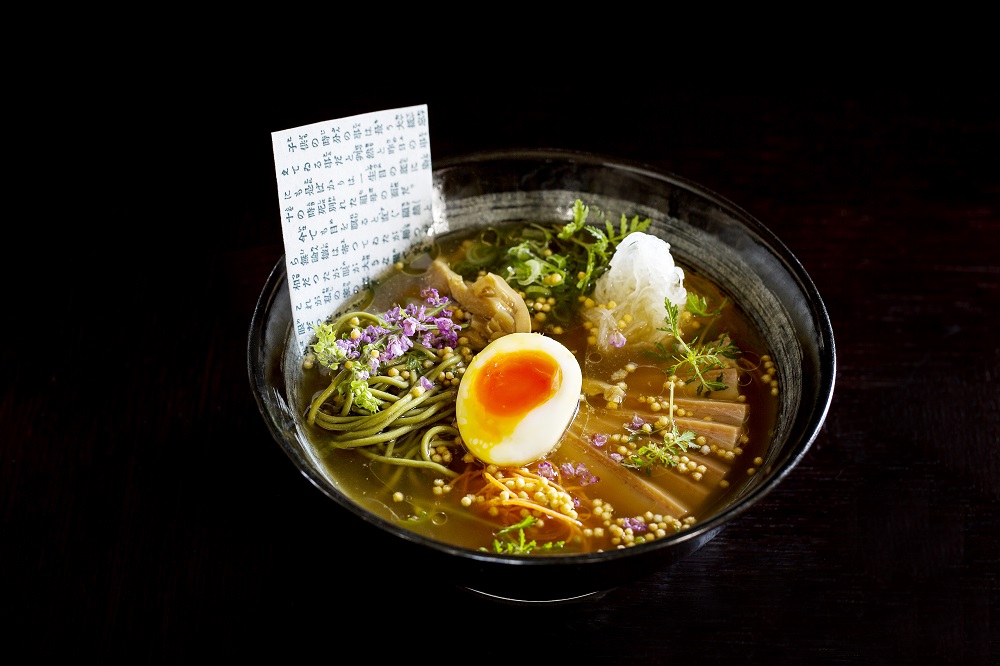 Kurobuta
Kurobuta pork, Japanese root vegetables, marinated soya hens egg and green tea soba.
The pork is melt-in-your-mouth with a silky, rich broth – perfect for a chilly day. £12.00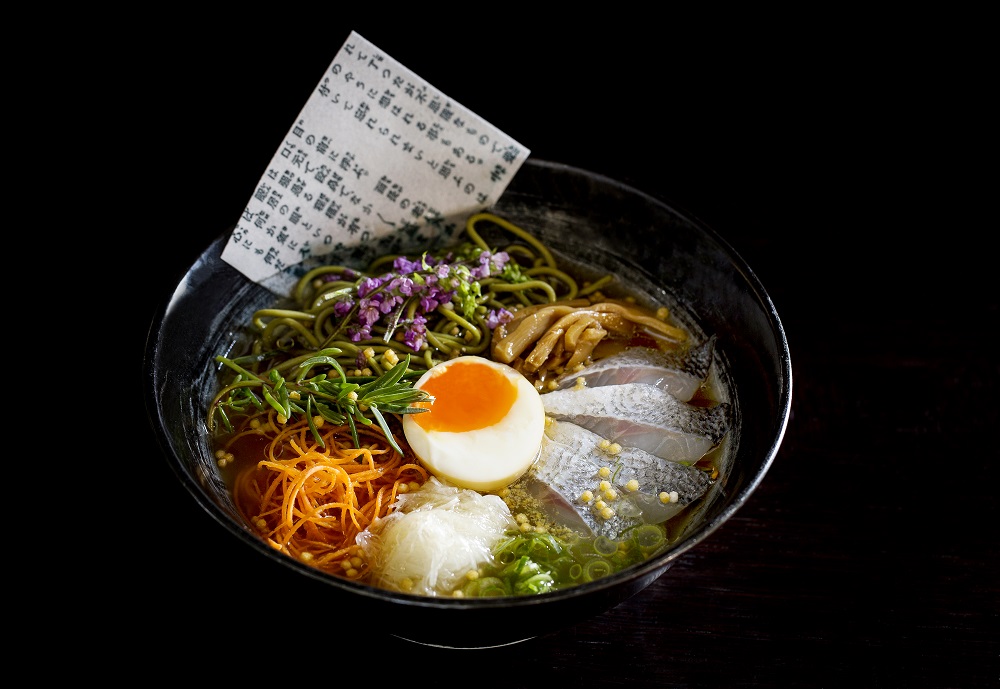 Suzuki
Sea bass, wakamame, ginger, root vegetables, marinated soya hens egg, king crab oil and green tea soba.
The broth is light and clear, but with depth of flavour that works well with the delicate seabass – goodness in a bowl. £12.00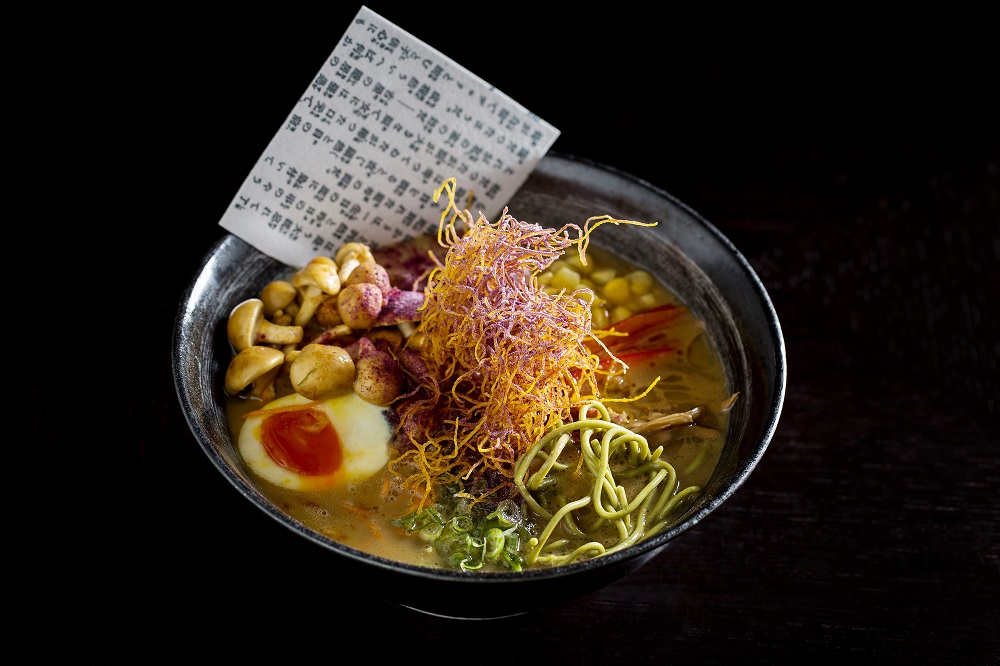 Yasai
Japanese sweet corn, mushroom, vegetables miso mushroom broth, marinated soya hens egg and sweet potato soba.
This fragrant and full bodied broth, with vegetables that add crunch and texture is a wonderful, invigorating winter warmer. £10.50