Croquetas Challenge 2016: we won!
Posted on September 9, 2016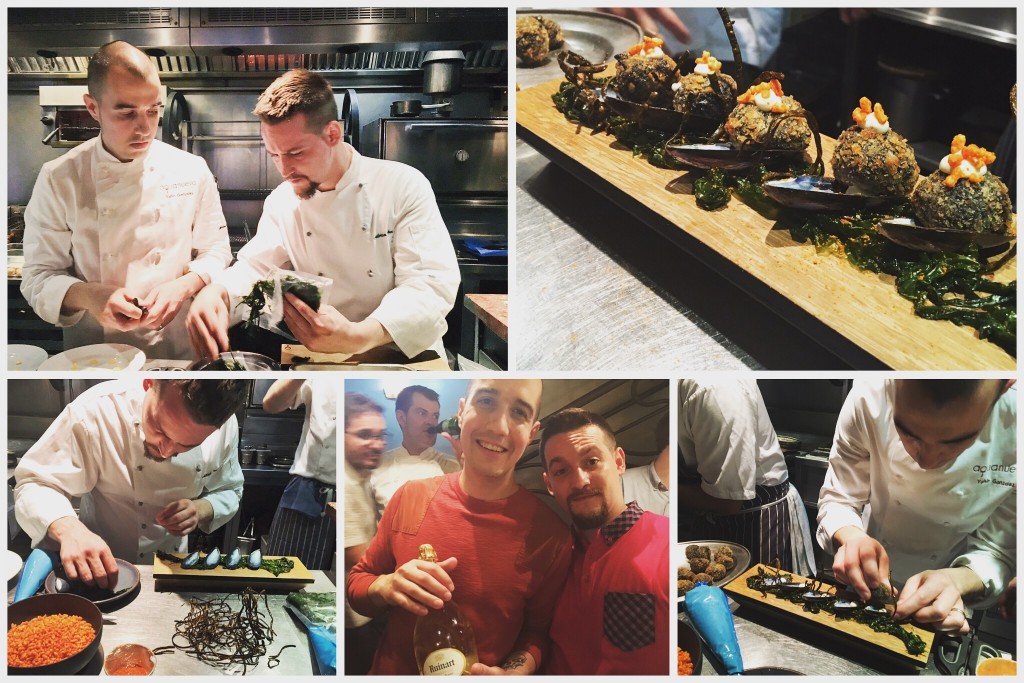 It was a hot and humid evening on Tuesday 6 September, but that did not deter the 14 restaurants and 60 guests who had all gathered to sample and judge the dozen, uniquely delicious fried morsels. We were incredibly excited to win with Head Chef Yahir Gonzalez's black seafood with alioli croquetas!
The restaurants competing were –  Salt Yard, Social Wine & Tapas, The Modern Pantry, Brindisa Kitchens, Oldroyd, aqua nueva, Duende, Copita, Barrica, Camino, Jamie Oliver's Fifteen, Riding House Café, Señor Ceviche and Tapas Revolution.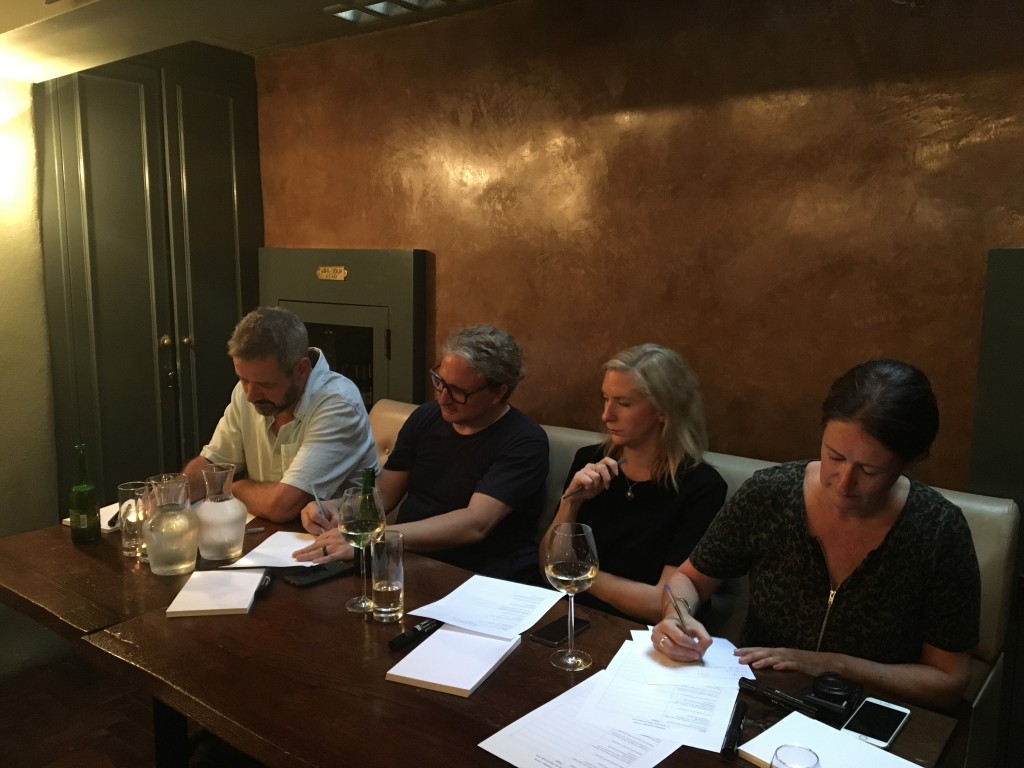 The event was judged by Bob Granleese (Guardian), Joe Warwick (Food journalist), Laura Richards (Time Out) & Catherine Hanly (Hot Dinners). The evening was hosted by the wonderful Ember Yard and chef director Ben Tish, and there was a real sense of camaraderie in the kitchen between all the chefs. Each restaurant's chef created their plate for the judges, and then as many chefs that could fit in the kitchen jumped in to help fry, plate and serve the croquetas for the excited guests.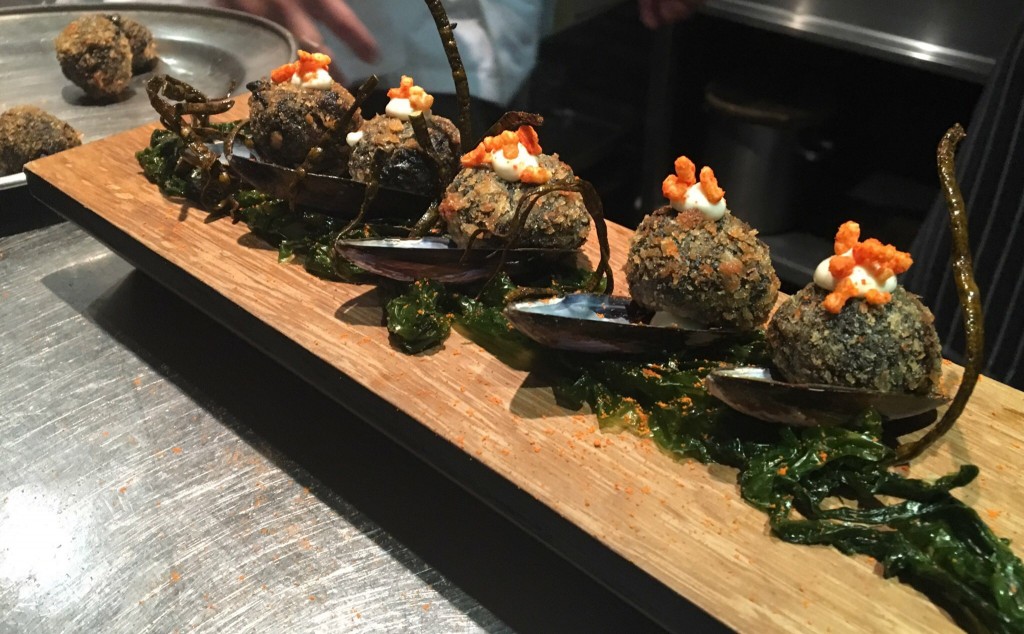 Our winning croquetas of black seafood with alioli, were served with seaweed, and puffed rice and lobster powder.
There were many creative entries, including Aubergine and goat's cheese croquetas, crystallised acacia honey, and rosemary from Duende which won Most Innovative category, and Social Wine & Tapas won the Crunchiest award for their Iberico jamón croquette with manchego béchamel sauce and Japanese breadcrumbs; second place was Tapas Revolution with their Deep-fried Iberico ham and béchamel croquettes, and third place was Brindisa with Croquetas de Jamón!
Read Hot Dinners and TimeOut's review of the evening.
Here is Head Chef Yahir with the first prize champagne, with our pastry chef Adrian Cabrerizo who assisted him on the night.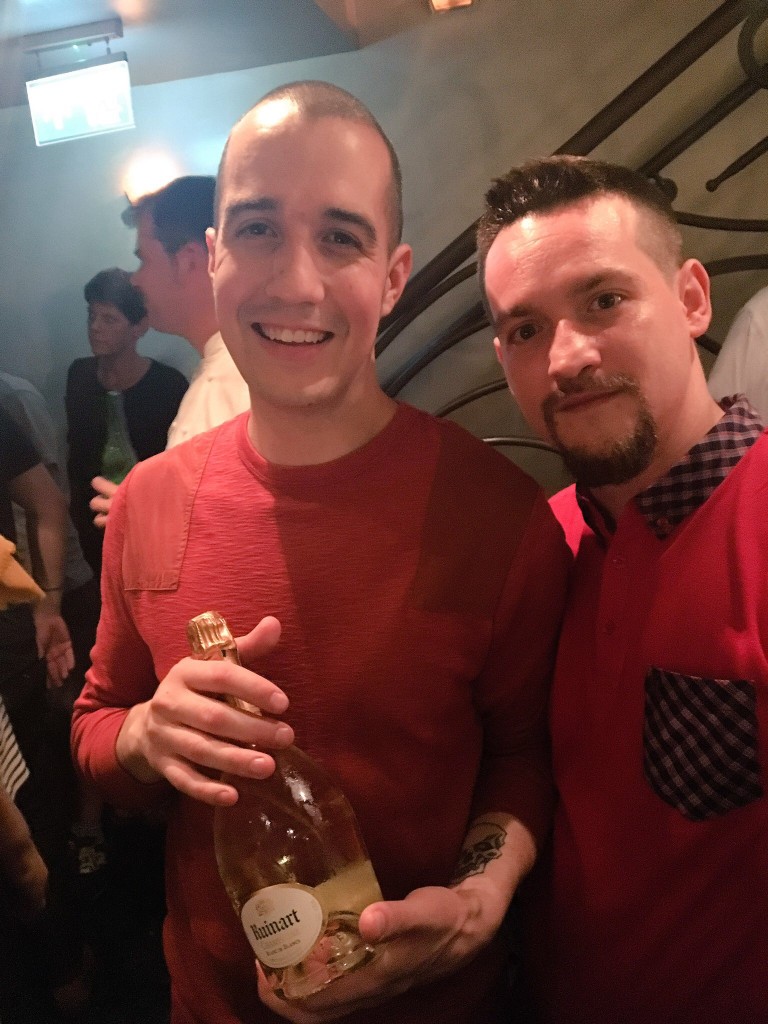 The tickets for the event sold out in 10mins, with 300 people on the wait list, so we think there is definitely an appetite for these wonderful Spanish delights in London, and we can't want for next year!
Here is a video and some of the photos from the night, all hands on deck!
Chef Yahir at the fryer.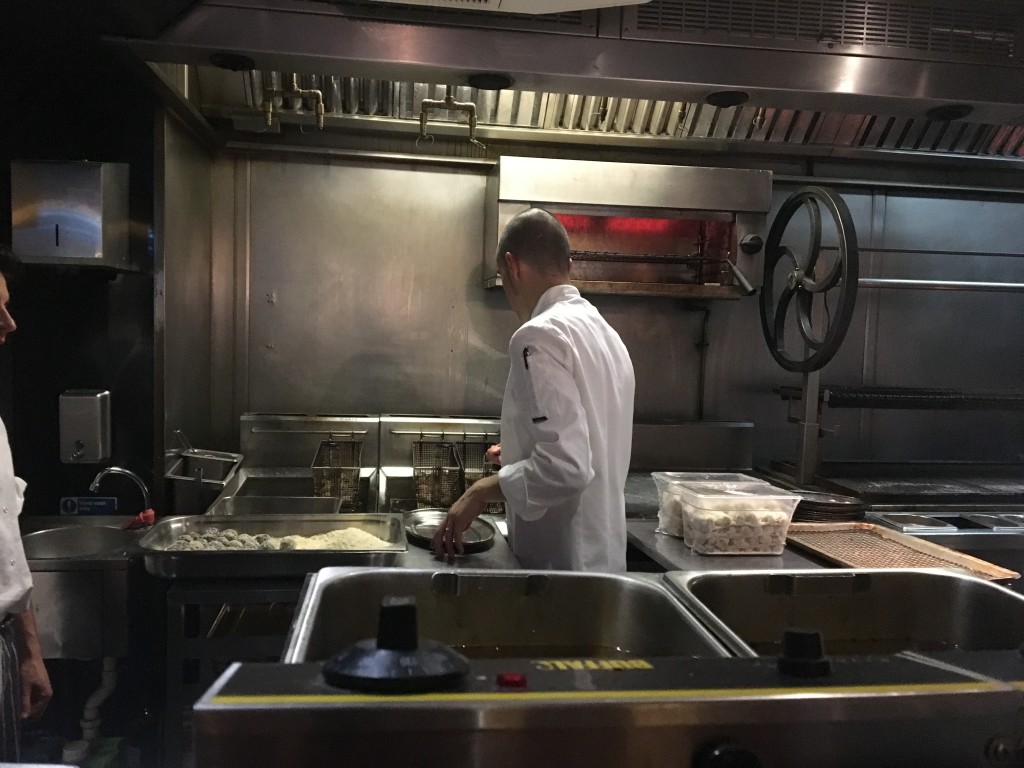 Plating up for the guests!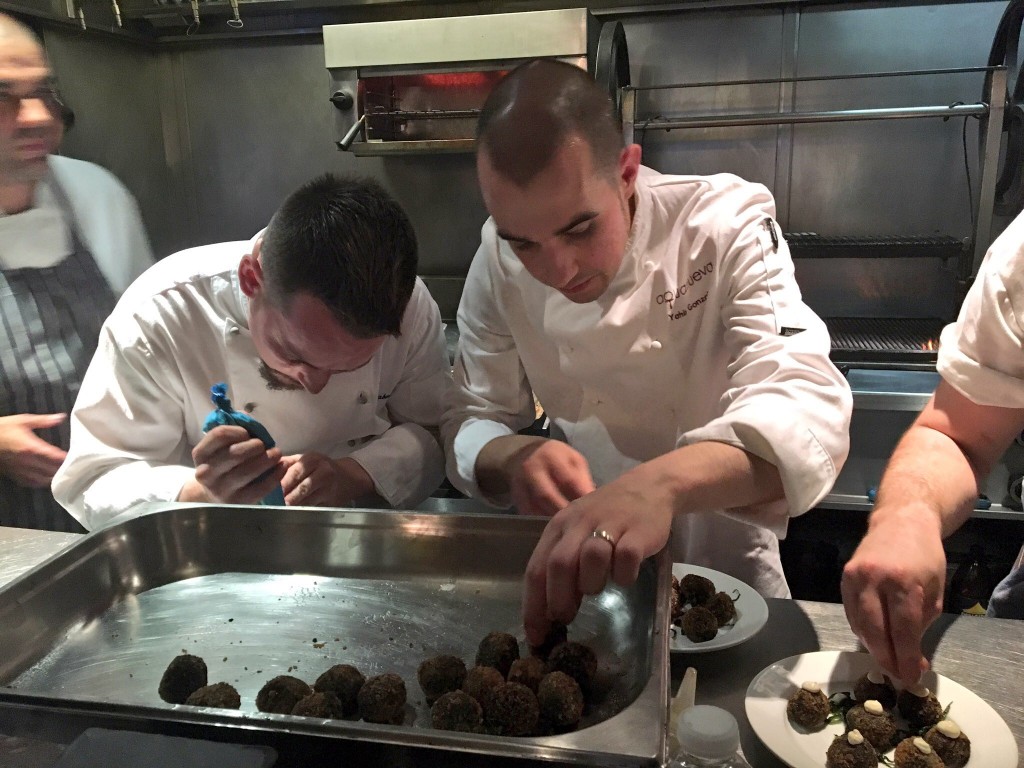 Chef Frankie from Social Wine & Tapas, with his most crunchiest croquetas.