Foraging with Exec chef Paul Greening
Posted on July 19, 2016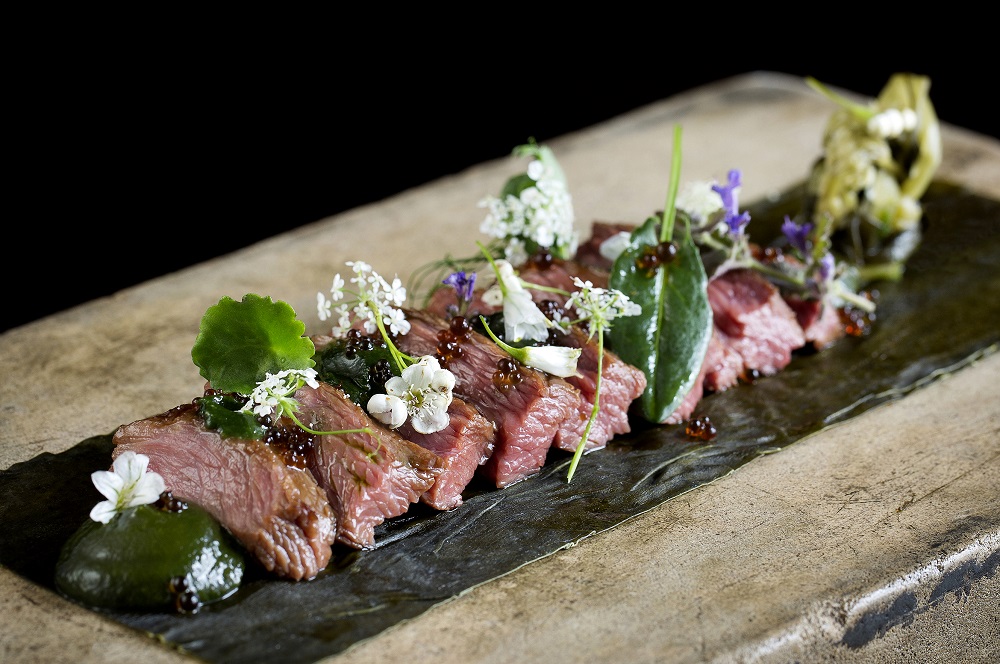 Our Executive chef at aqua kyoto, Paul Greening, has been working with the foraging company Forager, for years. He has built up a relationship with Myles and Ross, and worked with them in developing, experimenting, exploring and re-defining the produce they find.
Paul studied Microbiology at university and that scientific approach has definitely continued on into his cooking. When it comes to foraging, Paul is looking for plants that are either grown in both Britian and Japan, or their British counterparts – plants that offer the same flavour profile.
Paul is often found reading and researching plants that could work in his dishes. Myles confesses, that unlike other chefs, Paul will call saying he's heard about a particular herb and can Myles' team try and find it! A challenge that Myles and Ross relish.
The Japanese ethos of cooking is one of balance, of health and the process of nature. This works really well with the ethos of foraging, where the key to foraging is about picking the produce at just the right time and being aware of your surroundings. The Japanese word for this idea is "shun", which is a tradition of eating food at the peak of its flavour, that fleeting moment when something is perfect.
Spring and summer are excellent foraging times and Paul has put together a foraging menu to showcase some of the wonderful produce that Britain has to offer. To do this he went down to Kent to see Myles and Ross, and what they could find!
Here is 'crow garlic'. These little 'bulbs' taste a little like spring onions and are quite strong in flavour. Paul ferments these, as seen on the right, and uses them on his osumiyaki ostrich fillet, lacto wild garlic leaves and wild herb miso dish, on the foraging menu.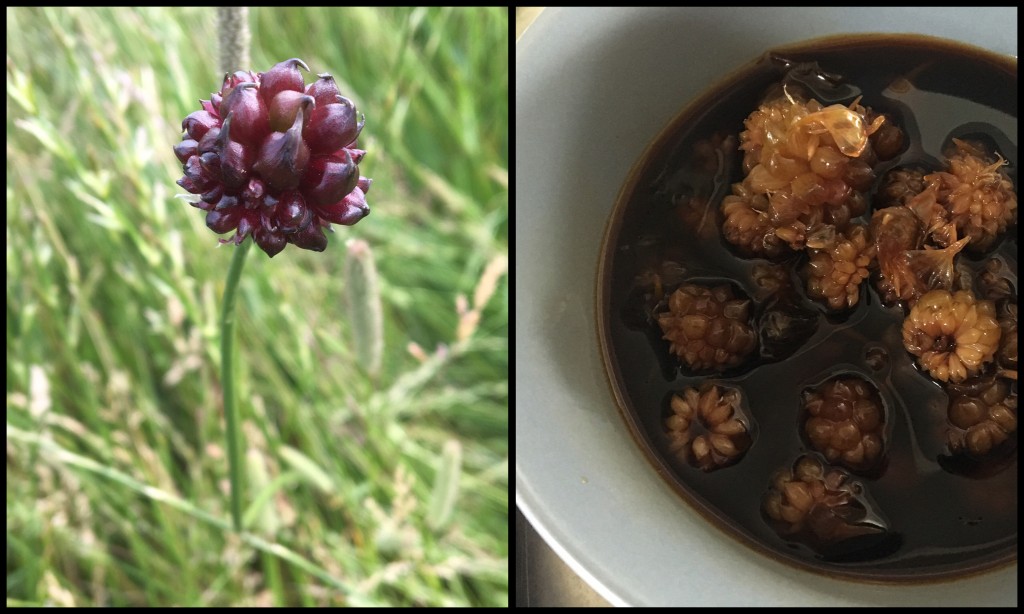 The herbs below are used in the katsuobushi scallops, foraged herbs, yomogi rice and tomato dashi dish. The left is samphire, in it's natural habitat! The greens used in this dish are Samphire, Sea lettuce, Sea parlan, Sea kale, Sea aster, Purple dew plant and Pink sorel flower.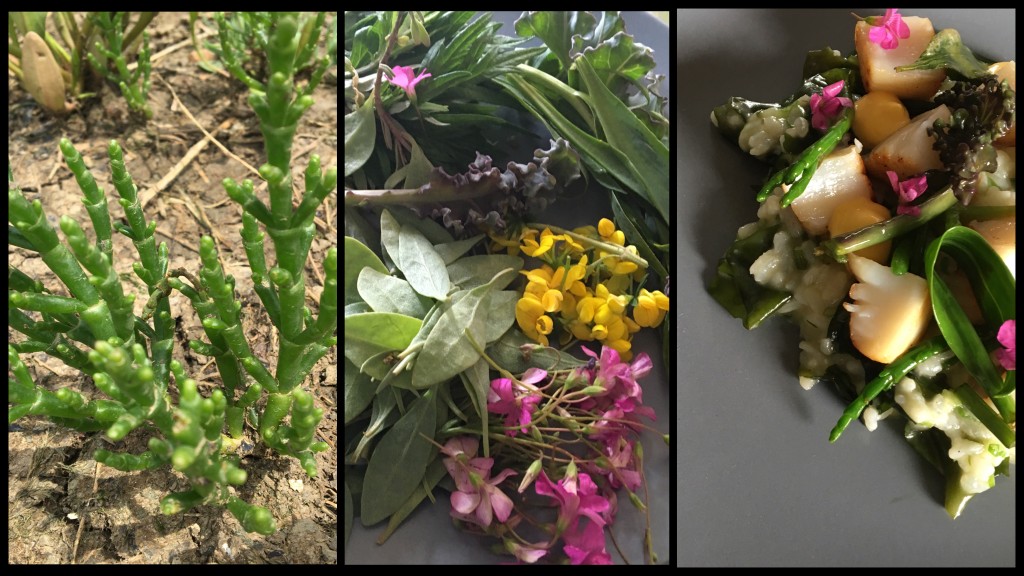 The environment that they were forgaging in is called salt marshes, this is an area right beside the sea. Predominantly, these areas are like deserts, they are exposed and sunbaked, with high levels of nitrate. At times, such as spring tides, these areas are covered in salt water and yet the plants are still able to grow.
Here are Paul, Myles and Ross foraging on the coastal marshes at Whistable.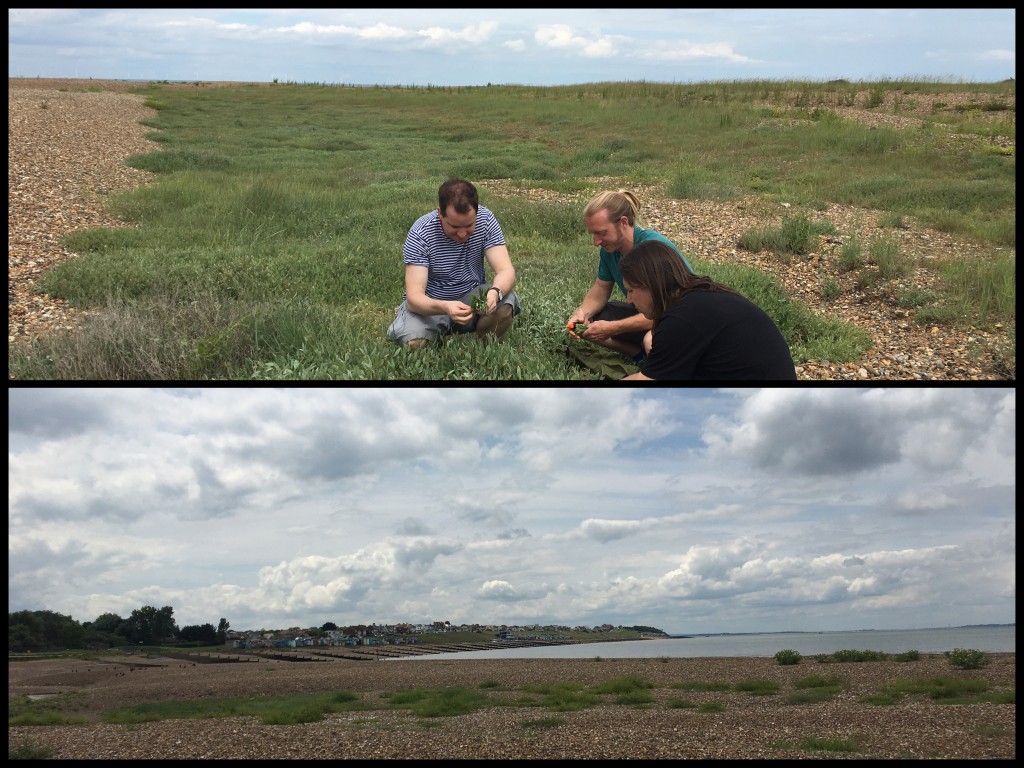 Below are also some other wild plants spotted on this trip. These are Japanese roses, and are beautifully fragrant, a little like Turkish delight.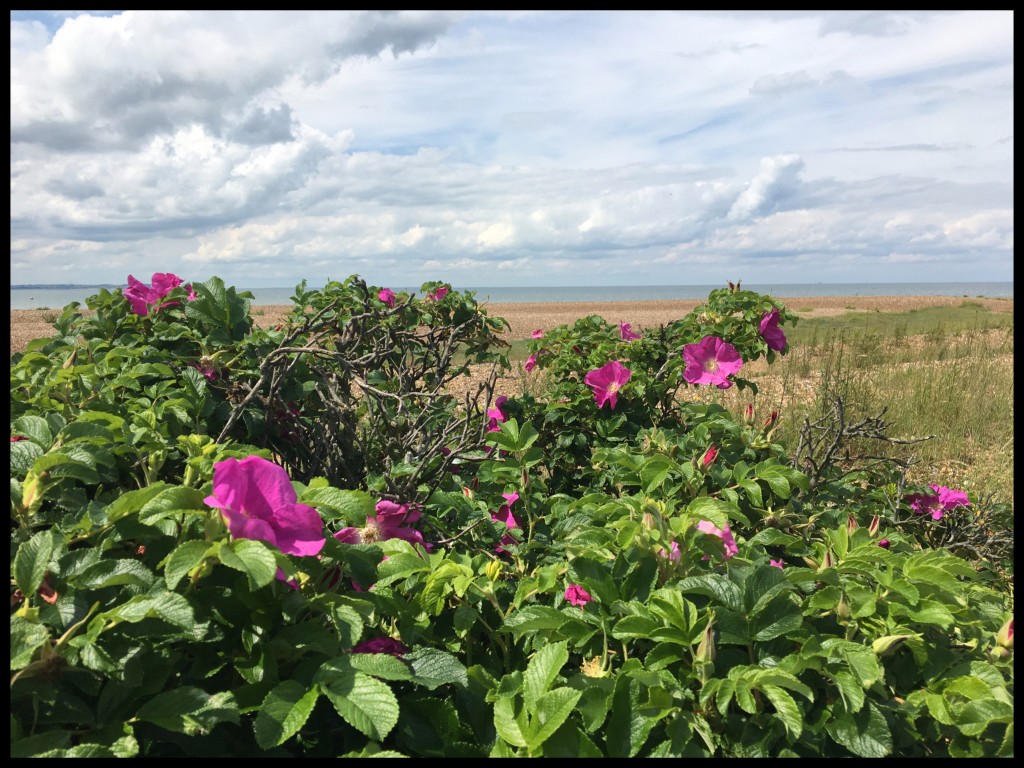 These white flowers are the tops of wild carrots, and on the right is the flowering Salsify (we often eat the roots of Salsfy, the look a little like carrots).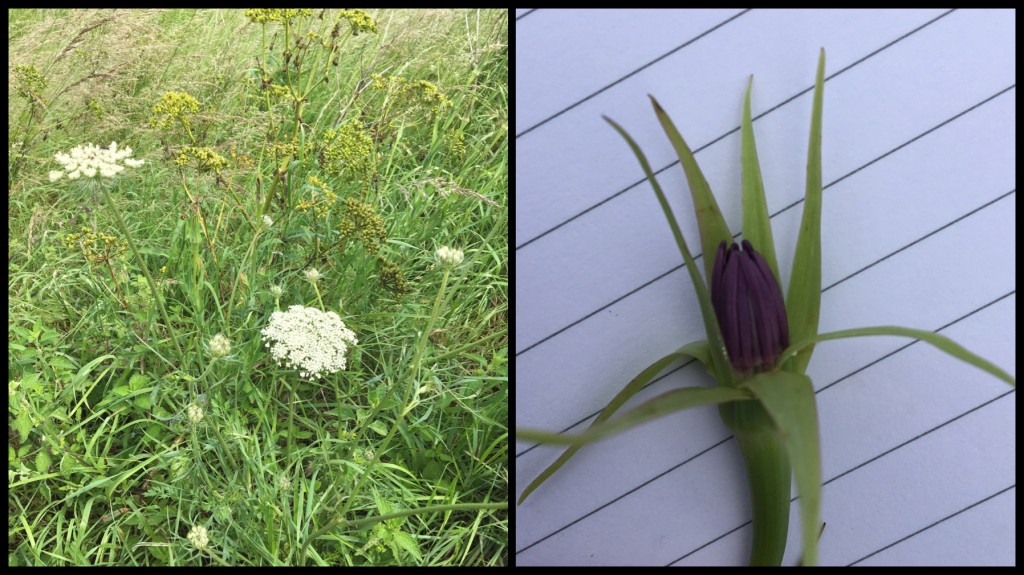 Lastly, these delicate purple petals are Mellow, which was used to make marshmallow. They have a natural gelatin in them, that created the sweets.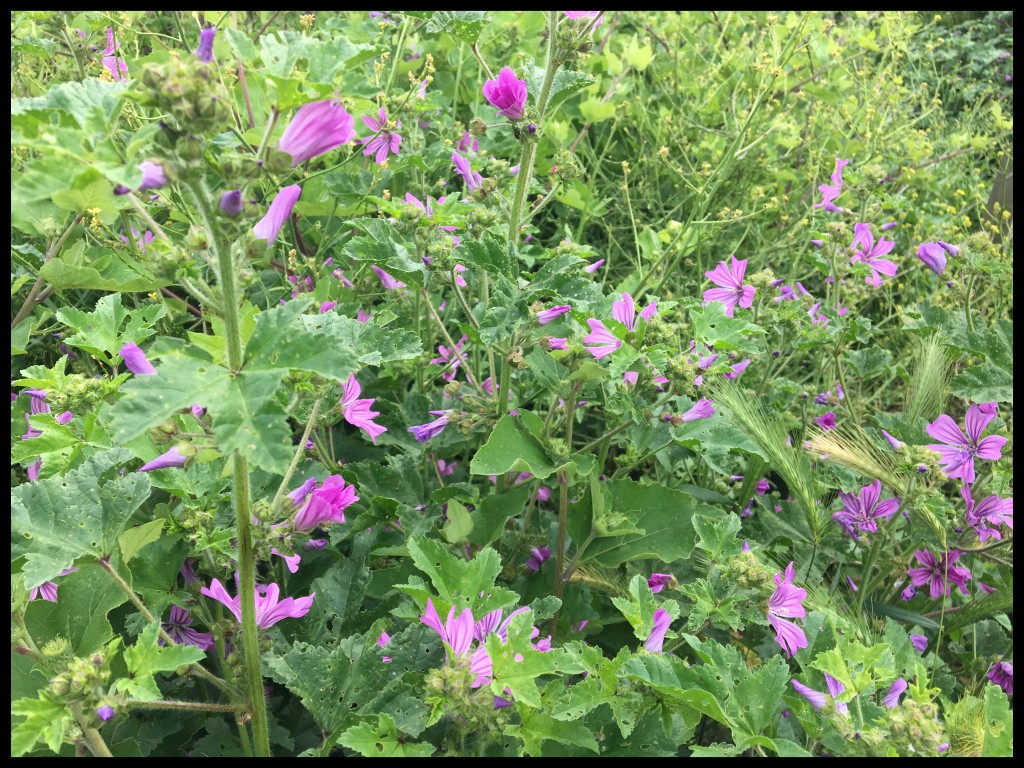 Click here to book a table and try our foraging menu, and here is the foraging menu in full.