Sherry Week
Posted on November 7, 2016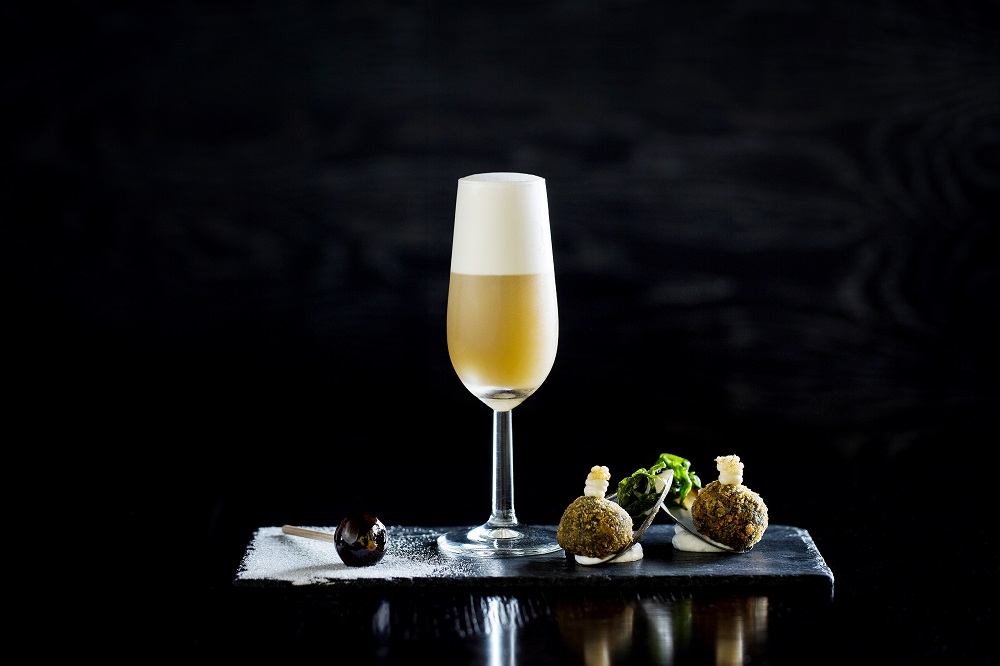 This week is International Sherry Week, so we spoke to Bars manager Nico Peratinos on why he likes to use sherry in his drinks, about the inspiration behind his new sherry concoction and he gives us his recipe for his autumn cocktail!
Firstly, Nico tells us about his new sherry cocktail Treasures of the Sea, which he created specifically to work well with our award winning black seafood croquetas and combines Pedro Ximenez and Manzanilla sherry with Spanish brandy, almond and lemon . This cocktail is available in aqua nueva at £9.50 or £12.50 with the black seafood croquetas.
What inspired you to develop this cocktails?
I wanted to create a cocktail that worked well with our black seafood croquetas, which are a great pre-dinner or bar snack. The gentle sweetness of this sherry compliments the savoury saltiness of the croquetas.
Why do you like to use sherry in cocktails?
It has a very intense aroma, and a good sherry is also rounded. They can be very smoky, sweet or dry – so there is a lot of range and therefore it allows you to be creative.
What type of sherry do you personally like?
I like sweet sherry, because I like to drink sherry as a digestif.
Is sherry making a comeback?
Sherry is being used more and more because people are looking for interesting but well balanced drinks, which sherry can bring to a drink. It has been seen as an old-fashioned drink, but I think it's now back in the limelight – Sherry is getting a well-earned re-vamp!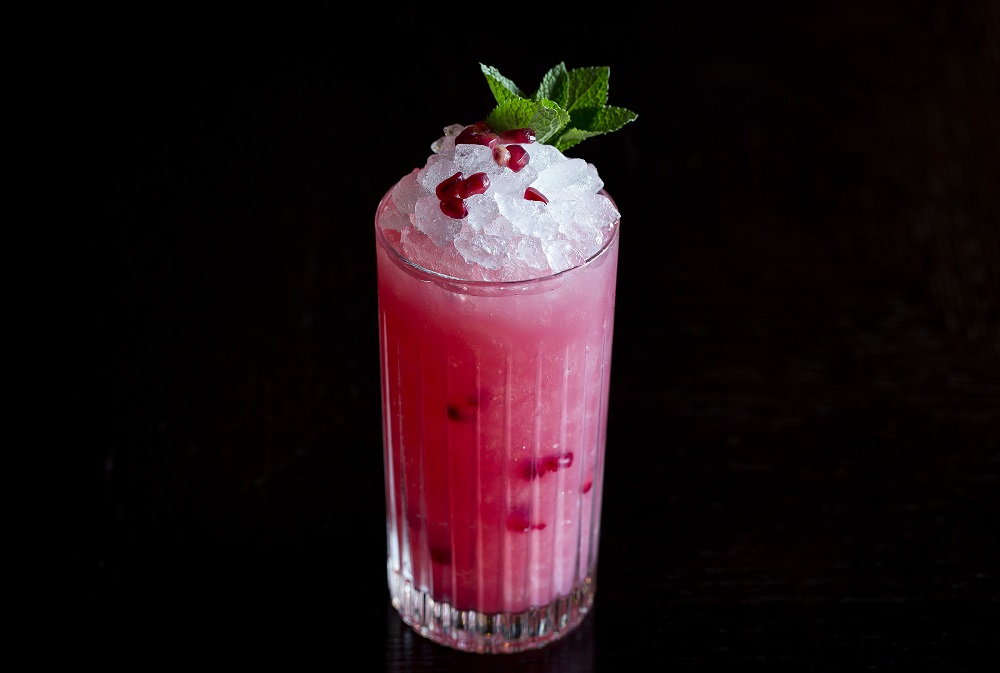 Autumn cocktail
This cocktail is a perfect pallet cleanser to have after a seafood starter and before a warming, and hearty main – such as our Suckling pig from Segovia, shallot purée, red cabbage and green Apple.
Here is Nico's home friendly version of our Autumn cocktail.
40ml Dry sherry
10ml Pomegranate syrup
20ml Elderflower cordial
25ml Lemon juice
5ml Campari
Put all ingredients into a shaker with ice cubes, and shake! Serve over crushed ice, garnish with pomegranate seeds.
This cocktail is available with our aqua nueva Autumn Menu – book here and quote 'Autumn Menu' to try the seasonal dishes.