Spanish delights on the menu in aqua nueva
Posted on April 11, 2014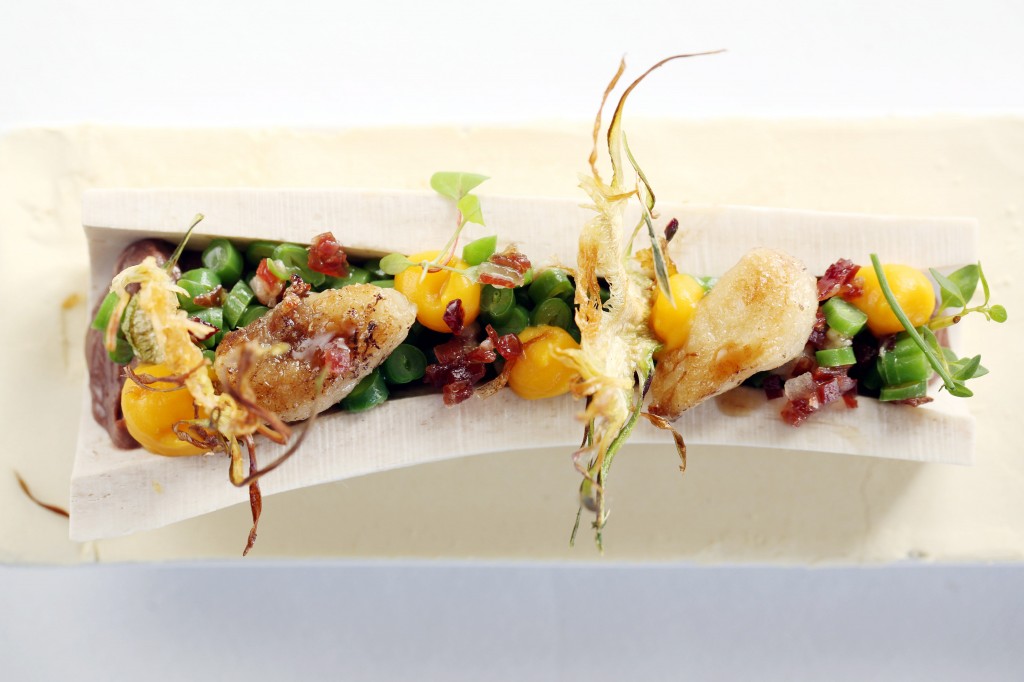 While the spotlight has been focused on aqua kyoto recently thanks to the Dish Of The Week series on our Facebook page, sister restaurant aqua nueva has been serving up some sensational Spanish dishes.
Chef Alberto Hernandez, previously of world-famous restaurant El Bulli in Spain, has created a menu which honours the culinary heritage of his home country in a resolutely modern way, by updating familiar family dishes using creative, surprising cooking techniques and stunning presentation.

A great example of this is Alberto's Tuétano, morcilla y calabaza - bone marrow with blood sausage, fine beans, Iberian ham and pumpkin. It's a clever assembly of tastes and textures, marrying rich, silky bone marrow with savoury, crumbly blood sausage, and crunchy beans with soft, sweet pumpkin, all cut through with the salty tang of the best Iberico ham.
You can see the full a la carte menu for Spring 2014, and book your table to try Alberto's fantastic food for yourself, on our Facebook page. We look forward to seeing you at aqua nueva!
Do you have a favourite Spanish dish you'd like to see Alberto reinvent? Have you given any traditional family meals a modern twist of your own? Let us know in the Comments!