When is an apple not an apple?
Posted on November 20, 2014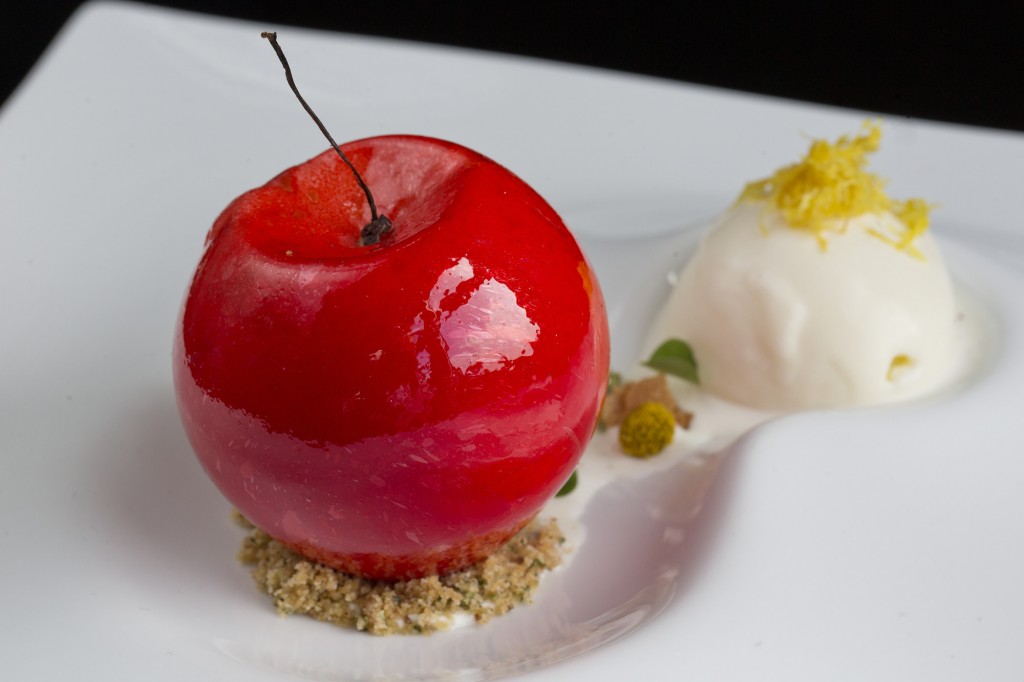 Paul Greening's contemporary Japanese food has been described, more than once, as 'art on a plate' – and there can be no better example of this than his exquisite Fuji apple dessert.

Months in development, while Paul worked on getting the perfect shape, colour and of course flavour, as well as training his team to make it consistently to his very high standards, the startlingly-lifelike fruit is in fact a crisp sugar shell, blown like glass and filled with a feather-light apple mousse encasing a caramel core. The 'stalk' is a vanilla pod, and the Fuji apple is served simply with home-made crème fraîche ice-cream, which provides a delicately sharp flavour contrast.
Inspired by Paul's childhood in New Zealand, where his family owned an apple orchard, the Fuji apple is a permanent fixture on the dessert menu so it can be enjoyed whenever you visit us – you might not believe your eyes at first, but your taste buds will certainly thank you!