Celebrating seafood and the Galicians
Posted on September 30, 2016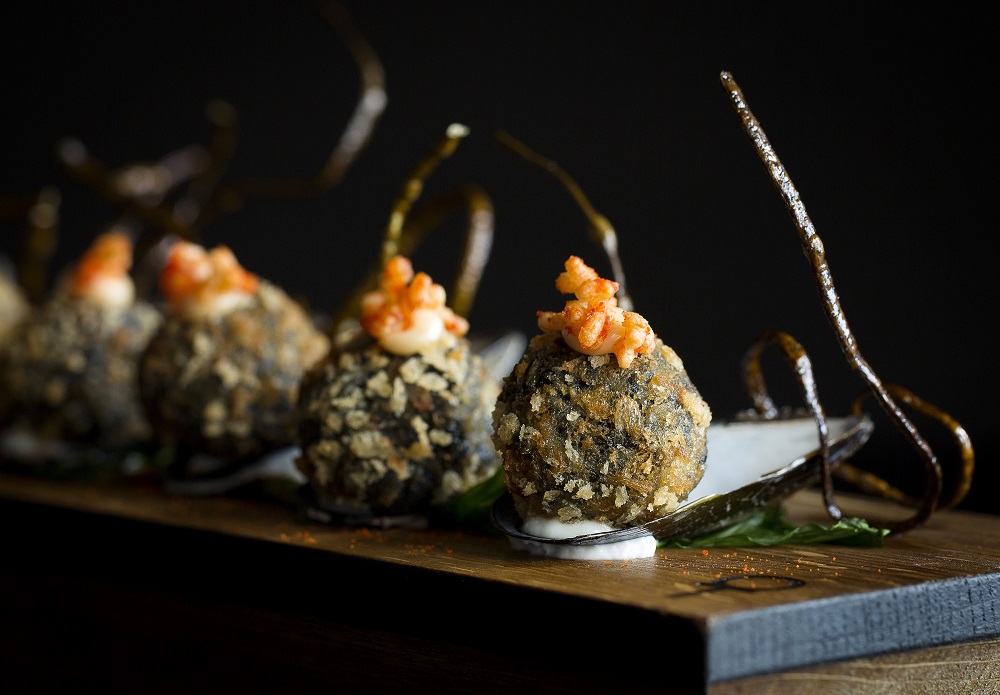 aqua nueva's Head Chef Yahir trained in Galicia, a part of Spain famed for its excellent cuisine. Situated on the coast, Galician's are naturally seafood enthusiasts. Much of their traditional dishes showcase the wonderful produce that their region provides.
Autumn is the time of year that the Galician's celebrate the sea and its produce with various festivals, therefore at aqua nueva we feel we should do the same!
Classic Galician food is simple and focuses on showcasing the beautiful fresh produce that the region has to offer. In the old towns a traditional way to eat is to order octopus to start, followed by T-bone steak from Galician cows. Or if you order a seafood feast and you will be brought whatever has been freshly caught. All of this is served with their excellent local wine – the white wine, Albarino, is a classic choice.
Every year at the beginning of October since 1963, in the small town of O Grove on the inlet sea of the Ria de Arousa, the seafood festival Lll Festa do Marisco is held. This festival is mostly focused around mussels, which grow in the inlet, but other local produce is also celebrated, such as turbot, crabs and clams.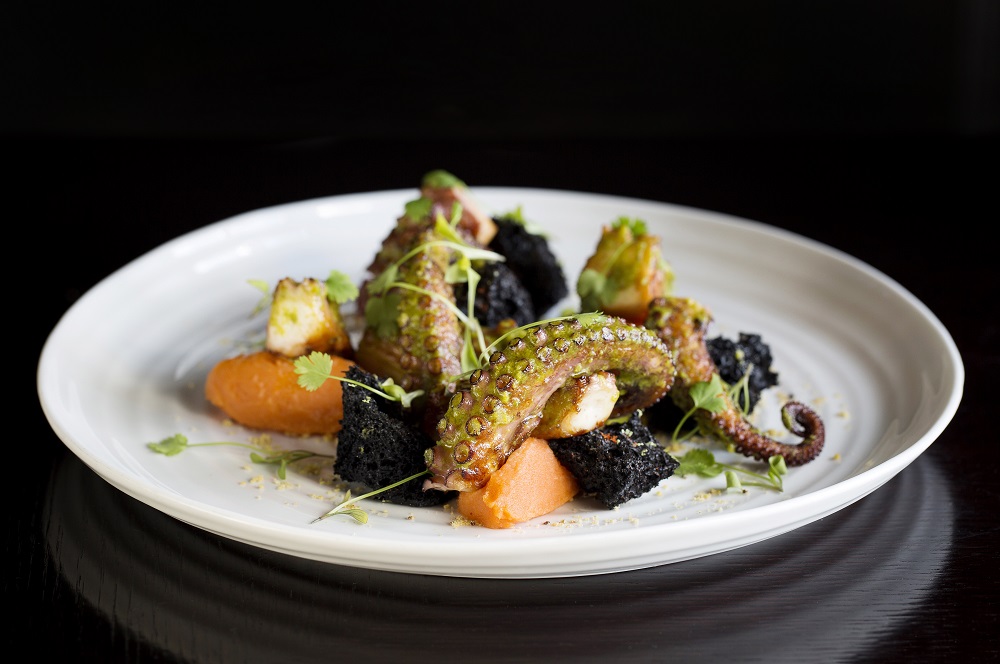 But O Grove is not the only Galician town to be honouring the sea this month. In the North West of Galicia, the town of Lugo celebrates it's patron saint San Froilan with the Festas de San Froilan de Lugo. The festival's main dish is octopus . The octopus is traditionally boiled slowly, thinly sliced and drizzled in olive oil with sea salt and pimentón (Spanish paprika).
At aqua nueva we may not be beside the Spanish seaside, but that doesn't mean you can't celebrate wonderful seafood, and mark the autumn season with our dishes.
Enjoy your own Galician style feast with our small sharing plates – Octopus with paprika, our award-winning Black seafood croquetas, Dorset crab with fresh squid-ink pasta, shellfish bisque and saffron; Razor clams with cockles, sea urchin and purple cauliflower; or indulge in our large sharing plate of Grilled octopus with garlic and coriander dressing, red potatoes and lime black corn parcels.
Click here to book your table.